The purpose of education is to replace an empty mind with an open one. Since time immemorial, technology has always been at the forefront of education. This is how edtech startups came into existence. There are many edtech business models, choosing the suitable one is necessary.
As teachers research newer methods to ensure that information is propagated to their students in the most effective manner, technology is brought to the forefront to ensure its application. Edtech startups are considered to be impactful because of their inherent nature. As edtech strives to bring education to the masses and improving existing knowledge delivery mechanisms, they help in nation-building, driving growth, and reducing brain drain.
Building an edtech startup from the ground up requires significant research and knowledge of the education industry. This article helps you understand the nitty-gritty of bringing your edtech idea to life.
Revenue models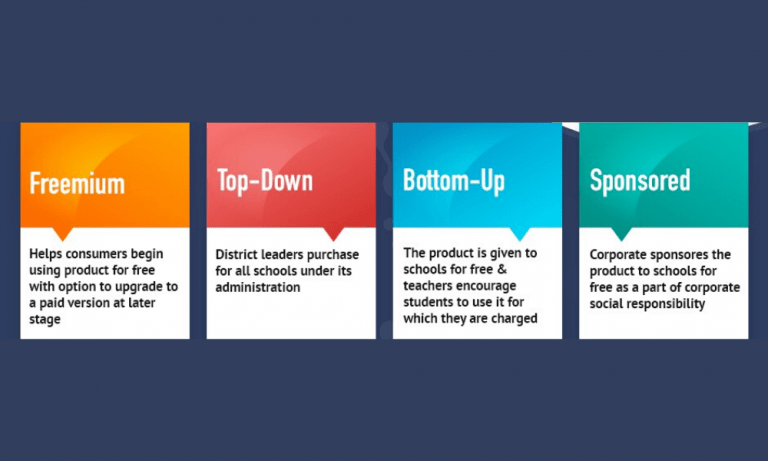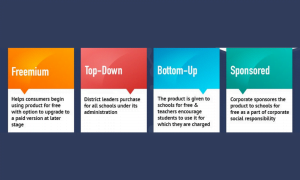 The revenue model is the best way to understand the complex workings of a start-up. It gives one a clear idea about which revenue source would be better to pursue. It is important for a start-up to be aware of what value to offer, to the price the value, and who pays the value. But before you get into all that, when starting EdTech companies it is imperative that you understand the education sector. This will not only help you build a great offering to base your company around but will also give you an insight into the needs of the students and teachers.
This will ensure that your offering doesn't wind up as an obsolete tool. The education sector is a marketplace like none other with a lot of opportunities and complications. So, if you have a groundbreaking idea for the education sector but are clueless about how to monetize it, keep your eyes glued to the following revenue models that are adopted by several EdTech companies.
Read here: Why edtech startups are impactful business models?
The freemium pricing model seems to be a favorite with a lot of the EdTech companies. If you're wondering why to refer to the first bit of the name of this model, it has a 'free' in it. This model helps consumers begin using your product for free, with an option to upgrade to a paid version at a later stage.
This could work in two ways, either through feature limitations (freemium) or through time limitations (free trial). How can it not work? Right? Sadly, it is quite the contrary as this model turns out to be unfavorable in the later stages when consumers do not buy the upgrades. Thus, no actual money comes into the company and EdTech companies have to find a way to sell their product and learn how to build investor confidence.
This model gives you the advantage of gaining a lot of traction quite fast and make your product available straight to your end user without intermediaries. The disadvantage in education is of the principal-agent problem, where your users aren't your buyers.
Teachers and students might love your offering but might not be able to convince the authorities to purchase it for the school. Some companies have come up with quite an ingenious strategy of coaching teachers on the available funding sources and ways to position the offering to the authorities.
Coursera is an excellent example of an Edtech startup. The company added over 30 million new users in 2020 alone. They offer a fermium model in which many courses are free alongside paid courses. The free courses attract users to the platform. Coursera then offers them a host of paid courses that build upon the free course and offers a certification tier for the free course as well. This approach has worked well for them and has brought nearly $300m in revenue.
A more traditional model of selling to schools through district leaders is the top-down or the institutional model. Here, the market size is first estimated and the targeted market volume is decided based on the anticipated penetration rate.
Once the targeted market volume is zeroed in, a strategy is then created to reach the potential revenue. How this works is that a district makes a purchase for all the schools under its administration. The advantage of the top-down model is that the districts will sign large contracts.
The disadvantage, these contracts take a long time to close and has a lot of competition with other vendors. Districts also ask a lot from EdTech companies in terms of agreement and customer service.
Schoolzilla is an excellent example of a top-down, district-wide or state-wide implementation of Edtech software. Currently used by over 140 school districts in the US, Schoolzilla offers a host of features that aid school and district-level decision making. Schoolzilla's metrics showcase the results of changes made to school curriculum and policy through data-driven metrics.
In this model, the achievable market volume is identified and then once the expected growth is calculated, the total revenue is decided. EdTech companies can approach the consumers, this can be done via the schools that are convinced to use a product for free. Then, if the families want to continue to use the offering they can be charged for its usage at home. Here, schools act as lead generators for consumer adoption.
A lot of cash burn goes into attracting and acquiring consumers and all that is great when trying to make a stand in the market. However, if this cash burn isn't balanced with the inflow of cash, financial failure is certain.
This model works beautifully when there is a 'product loop' between school and home. The teachers will engage the students and encourage students to use it in schools and then end up recommending the same to parents. This is a great strategy and quite the win-win situation as schools are all for free and quality products, which further creates user adoption and parents tend to listen to the teacher's recommendations.
The disadvantage here is that it can be an inequitable model, with students varying from different financial backgrounds.
Scholastic and ABCmouse offer a great option for schools as they can use the product for free and students pay for its usage at home. Parents often abide by what teachers recommend, and the same product students use at school is used at home to avoid a learning curve.
A very interesting and unconventional model is where neither the school nor the parents pay. Instead a corporate is brought into the picture that acts as a sponsor and helps pay for product placement, which is generally as a part of corporate social responsibility (CSR) initiative.
The advantage here is that when you're offering a great product to schools that is free the usage will be quite high, which is all the sponsor is concerned about. The sponsors get a chance to create goodwill for their brand and increase their visibility.
Sponsored products such as GoNoodle go a great way in improving a company's image. This Edtech product provides teachers with a huge library of videos that help students to be active, creative and make learning fun. GoNoodle partnered with large institutions such as Tonies, No Kid Hungry, Nicklaus Children's hospital and many others to offer their product for free. This helps to create an equitable learning platform where the underprivileged can study at par with their privileged peers. 
When you do not have your own content, you create a marketplace like Amazon where educators sign up to offer their content. This model allows educators to showcase their course to a massive audience and the platform earns a percentage from the proceeds.
Udemy is a well-known Edtech startup that went the marketplace way. Worth over $3b today, Udemy is an online marketplace that allows businesses and individuals to offer their courses online. Udemy charges 50% of the course fee and offers a full suite of tools to monetize, market and produce these courses and their learning material.
Edtech startups can offer ads during a course to cover its cost. As producing courses and offering them online costs money, ads are a great way to showcase more courses to your existing customers in the form of ads or offer other third-party related product ads to them. However, ads can quickly become annoying, and entrepreneurs must find ways to make them unobtrusive.
Duolingo, a $2.5b Edtech unicorn, went the ad-supported way when their existing ideas of B2B services, flashcards, and charging for user-translated texts failed to make the cut. Their free, ad-supported language learning courses rake in over $180 million a year. Customers also can remove the ads by paying for a subscription, which further adds to this revenue.
What are the requirements to start an EdTech?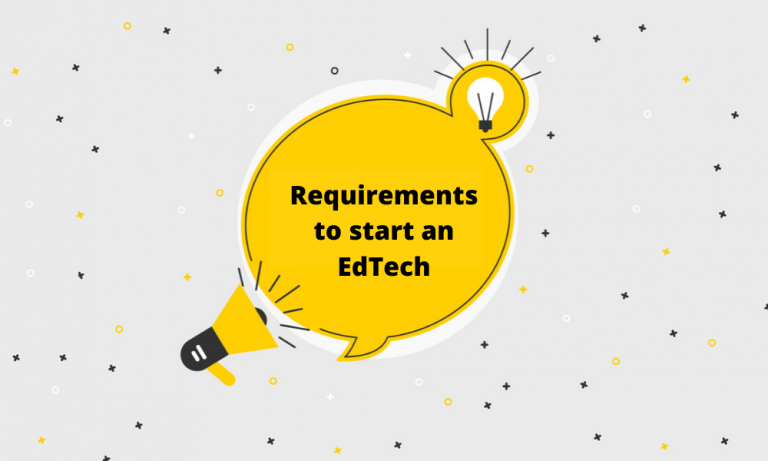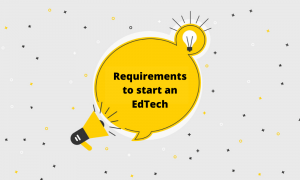 Once the business model is chosen, it's time to get your hands dirty. What is it that you need to get the ball rolling?
First off, know your market – A lot of entrepreneurs look at the market from the selling point of view, which is important as well. But the point here is to know your market and the only way to really know it, its highs and lows and the minute details that could really make a difference is from the end user perspective.
A lack of understanding of the education ecosystem might land you in a soup. There are innumerable EdTech startups that went in without doing their homework and tanked. The Edtech startups are revolutionizing education sectors.
Late stage startups alone saw a 250% growth in 2018, with funding increasing from a mere $847 million to over $3 billion in 2018. This is the time for startups to invest in their ideas and join the Edtech bandwagon.
As it turns out, quite a few people believe how public schools and the system works. This couldn't be further away from reality unless they have been in the midst of it all and held a work position within the public education system.
Making assumptions here wouldn't be ideal, so take some time and study the system. This will help a great deal in creating value for your product in the eyes of your customer. Targeting specific problems as well as zeroing in on your target market will set you up for success in the long run.
As is the case with any product or service, a sale is made when there is a strong pitch in place. When preparing for your meeting with teachers and administrators you're building professional relationships. Social media can act as a buffer to help set a tone online, doing this saves you time during the meeting itself.
Sites like Pinterest can also give your research an edge, so use all the tools at your disposal. Understand that the administrators won't have the time to go through all the edtech products, then go on to conduct evaluations of the same and then finally make decisions to purchase, throughout the school year. So, be prepared, keep your best foot forward by showing your work and the proof of concept early on in the meeting.
According to USC Rossier, Online education pins climbed from 5,00,000 per day to a staggering 1.3 million in 2016, and is steadily rising with the launch of Teachers on Pinterest which is a collaborative effort between Pinterest and education experts such as Edutopia, as well as a collection of teacher bloggers.
Know the system, hire a teacher
One of the glaring problems that EdTechs face is not having someone from the very field of education giving inputs. Therefore, it isn't surprising when EdTech startups seem all fluff to the teachers and administrators. They don't know where it hurts, so they aren't able to act on it.
Without a clue about how students learn, how can classroom technology affect students with their outcomes, how is building a truly relevant product possible? Hiring a teacher will make a world of difference to your product.
Take feedback, guidance and even bounce ideas off of them, use the fact that you have a certified educator on board to promote your product and bring credibility. Push content that adds value to your product, such as research papers and case studies.
Why start an Edtech startup?
To what end – The 'why' behind your edtech startup is crucial here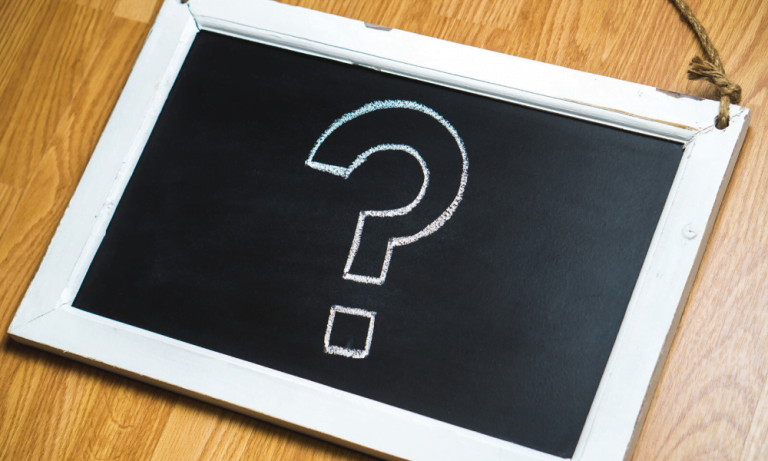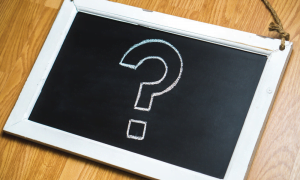 If the answer to this question is merely money, then it won't be long until your edtech goes down the rabbit hole. An edtech startup can be all that it desires to be and more when students are your chief concern.
Better The Education System
To bring nothing but the best to students, to better the education system and assist our economy in climbing up the ladder by introducing a marvelous product or service to the forefront. It is obvious that education is diverse, it varies from district to district, and at various levels. So, a successful edtech startup should be adaptive and flexible, with great foresight, and most importantly with students at the very heart of it.
Brilliance begets brilliance – Whether it's your team members or a networking event, engaging with creative and brilliant people will do you good. A great edtech startup needs a team with skills to match. Ensure people in your team share your vision and do what it takes to achieve it, quality is key. Networking is a very casually used term but can reap you benefits that are unsurpassable. Being proactive is key, and the rest will follow.
By interacting with fellow edtech entrepreneurs your chances of learning, collaborating and even find funding increases by manifold. Keeping an eye out of networking events has become a breeze with the internet coming handy and social media being integrated into our lives.
It is great for your company to have goals that focus on improving student performances and delivering superior services and products, but you still do need to make profits for the company to have a future.
Strategizing About Money Management
Once you get funding from investors or even if you've chosen to bootstrap your company, strategizing about money management from the very first day is key.
Creating a budget is difficult when you're dealing with estimates and the numbers are based upon things you haven't done before, what's harder is following them. It can be quite torturing to list down all your expenses and then add them all up, and slowly see your budget money vanish.
Projecting profits and basing them on realistic timelines
Realistic profits are something that cannot be escaped. Decide the amount of capital that needs to be raised. A clear understanding of your financials will definitely make an impression on your investors.
Similarly, when projecting prices to potential client transparency is key. Inform the client what you're charging them for, this builds trust and helps your case.
Start by listing departments, and then create budgets for each. This will help in keeping a tab on the money flow, as well as the ROI aspect of things. For example, sales and marketing are the ones that drive your revenue, so shifting your focus on those should help you get started.
Always build worst-case scenario budgets
Build worst-case scenario budgets, they will act as your saviors when things have taken an ugly turn. All this talk about the budget is great, but what does it help you with other than helping you keep safe?
Budgets are created to help determine – burn rate and cash runway. Burn rate is the amount of money spent during a period of time (monthly, quarterly, annually). Cash runway is the amount of time your company could survive based on its total current cash and current burn rate. These two seem to be quite the favorites when engaging with existing or potential investors. Thus, having them on the tip of your tongue will do you good.
Parting thoughts
With all this information at your disposal, it is time you made your edtech dreams come true. Volumetree can help you climb the ladder of success using our proven idea-to-product philosophy. Remember, magic happens when your audience appreciates your presentation. The key is to focus on creating a product, as well as your pitch that will deliver it.
An entrepreneur's world is busy and filled with decision-making, hence making it seem like it moves fast, but education isn't something that moves at that pace. Education runs slow, it takes patience and time to create a wave of change. Here's wishing you all the best on your journey in making impactful edtech offerings.

Read here: