Mobile app consultancy
We start with the basics of understanding of your industry and business model. We then jump down to asking some critical questions like why do you need an app and what shall make your users download your app?
Applications are not the end solution though the means through which the stakeholders of your business can operate more seamlessly.
We handle everything from mobile application ideation and wire framing to building by keeping with the latest technology updates from Google and Apple, plus ensure the app launch and maintenance.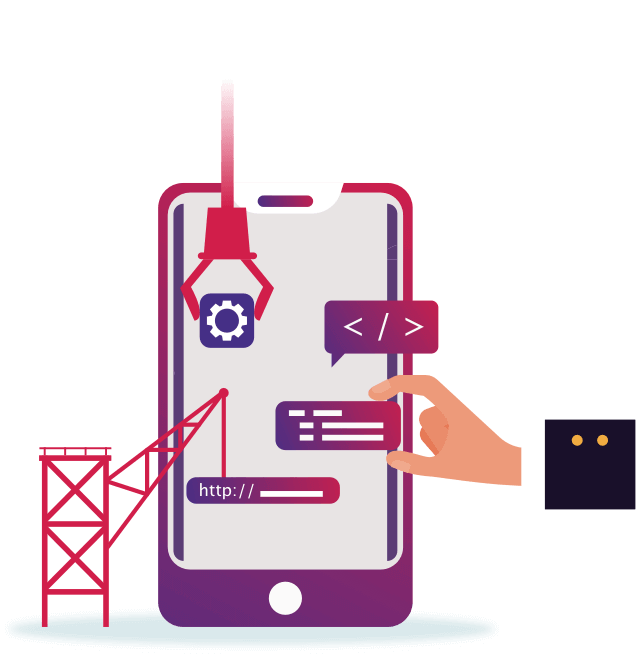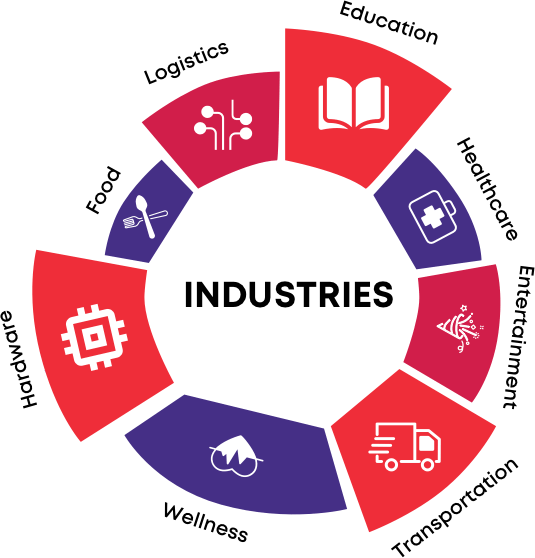 Product Types
Custom Solutions
On Demand Products
Marketplace Models
Saas
Internet Of Things (IOT)
iBeacons
Our Mobile Development Services Includes

Mobile app strategy
We work with you to establish your business goals and outcomes to derive the right strategy of execution.
We help with the following:
MVP or proof of concept
Platform selection,
Identification of the core modules
Modular breakdown of features,
Prioritization and much more.

iPhone app development
We build the apps that follow the best coding practices and processes to build the product of need.
Here are parts of what we do:
Custom app development for all iphones
UI/UX as per iPhones
Multilingual apps

Android development
We're well versed with designing apps for nearly every type of Android device - from wearables to Android TV and Android based mobile phones.
The Elements of our Android App Development Process includes -
Helping with Deciding Which OS Version and Device to Focus on, Through In-depth Analysis of the User Base.
Researching the Crowded Google Play Store Market that comes with Over 5 Million Apps.
Constantly Updating the App to Keep Them Above the Surface of the Apps' Pool.

Backend
We understand that the back-end of an application is as important as the front-end. We focus on ensuring that the backend of the app is as stable and scalable as the front end, ensuring a smooth user experience all through
Here are the Cloud Services we integrate our apps with -
Backendless
Appcelerator
Kinvey
Firebase
Kumulos
Sencha
Amazon AWS
Kii
Appery.io
Anypresence

Quality Assurance
Using a battery of automated tests and rigorous manual testing, we ensure that nothing is left behind. Our apps are of the highest quality and have been stressed tested to the limit.
Here is a list of some of the processes that are a part of our reliable Mobile App Quality Assurance Service.
On-Device Testing
Automated Testing
Visual QA
User Acceptance Testing
QA Consulting
Agile Testing Process

In-app analytics
Collecting in-app data is important to understand how the app is being used and if users are happy. In-app analytics help app developers and the product management takes informed decisions about the future of the app, ensuring quality, user satisfaction and market readiness.
Here is a list of some of the processes that are a part of our reliable Mobile App Quality Assurance Service.
Installs Tracking
Retention Metrics
Break Even Metrics
Measuring In App Ad Performance
Cohort Analysis
Custom Metrics

3rd party and SDK integrations
Your apps may have third party components and may require integrating third party SDKs and libraries in them. Our team is experienced and well versed in integrations of various SDKs with apps.
Detailed Analysis of Technology Choices
Security Consulting
Project Analysis & Planning
Enterprise Information Architecture Analysis, Audit and Planning
Integration Architecture Design
Process & Data Modeling
Technology Consulting

App support and maintenance
Merely launching an app is not the end of our association. We help you throughout the app life cycle, ensuring that your app generates revenue, user traction and remains in demand.
Here are some of the services that goes beyond the app deployment stage
App Monitoring
App Upgrades
Feature Extention
App Support