Why is there a need for dedicated teams?
For any tech business, technology growth is of the utmost importance for the growth of the company.
Our suggestion for late stage startups or for companies that have large projects is that: outsourcing on a scope basis or functionality basis doesn't really work as it restricts the dynamic needs of the business on a real time basis.
Also, it's not something that can be foreseen until the situation actually arises. Plus, the absence of skilled teams can cause delays in the project leading to opportunity loss and financial losses!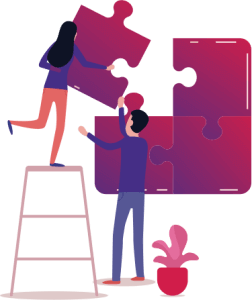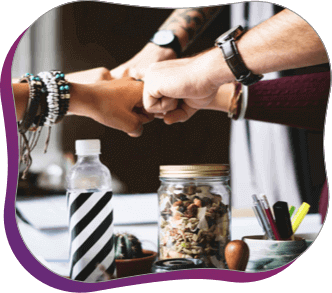 A lot of you would have already faced the problems by outsourcing the development projects though, not getting the right consultation and taking action can lead to further failures!
Hence, hiring technical teams for full time has become a critical requirement for a lot of tech enabled businesses and strongly funded startups.
Key benefits of having dedicated team members:

Flexibility
Full time access over the team to take over the development needs of the business. There is a restrictions on scope or functionality creation. The team creates as the project requirements.

Reduced cost of investment
This engagement eliminates the cost of finding and choosing resources! Further, it reduces the cost of benefits that you would offer a permanent employee: sickness benefit, holiday pay, insurance pay and other benefits.

Regular updates
Our team members provide weekly updates along with weekly meetings with the team
Scalability
Based on the demanding need of the project, you can always scale up the teams required for the project on a contract basis.
Cost effective approach!
We do understand that not everyone can afford an entire team and wants to take different approach, which is why we suggest that only the most critical team members be hired full time and rest be worked on an on-demand model.
Get your own team, now!​
Mobile technology:​
iOS developer (Swift)
iOS developer (Objective C)
Android Developers
React native developers
Web technology:​
Java developers
Angular Js
MEAN stack developers
WordPress developers
Node.Js developers
Quality Assurance:​​
Mobile app tester
Manual tester
Mobile test automation
UI and UX:​​
UI Designer
UX Designer
Project Manager
Project Coordinator
Graphic Designer
Criteria for associating dedicated teams
In the first stages of interaction itself, we take a deep dive into learning about the project requirements. We then look for the attributes for the all of the candidates that would best fit for the project: industry experience, skill sets, scale of project and domain expertise. With the right blend of technical expertise and business acumen from our side, the best plans are crafted to give your business the success it truly deserves!