Recently, Zomato started to use e-scooters for deliveries and has partnered with the e-scooter rental platform eBikeGo to make food deliveries via eco-friendly sources, instead of continuing with pollution creating petrol two-wheelers.
As of now, this seems a very wise step which is a win-win idea for the food delivery platforms like Zomato. Delivering food via eco-friendly vehicles, thus putting forward their thoughtful side to the society and secondly, reducing the fuel and maintenance costs of the otherwise used petrol vehicles.
In fact, it doesn't limit here, e-scooter for deliveries will even offer employment opportunities to people who can't afford a bike to make the food deliveries.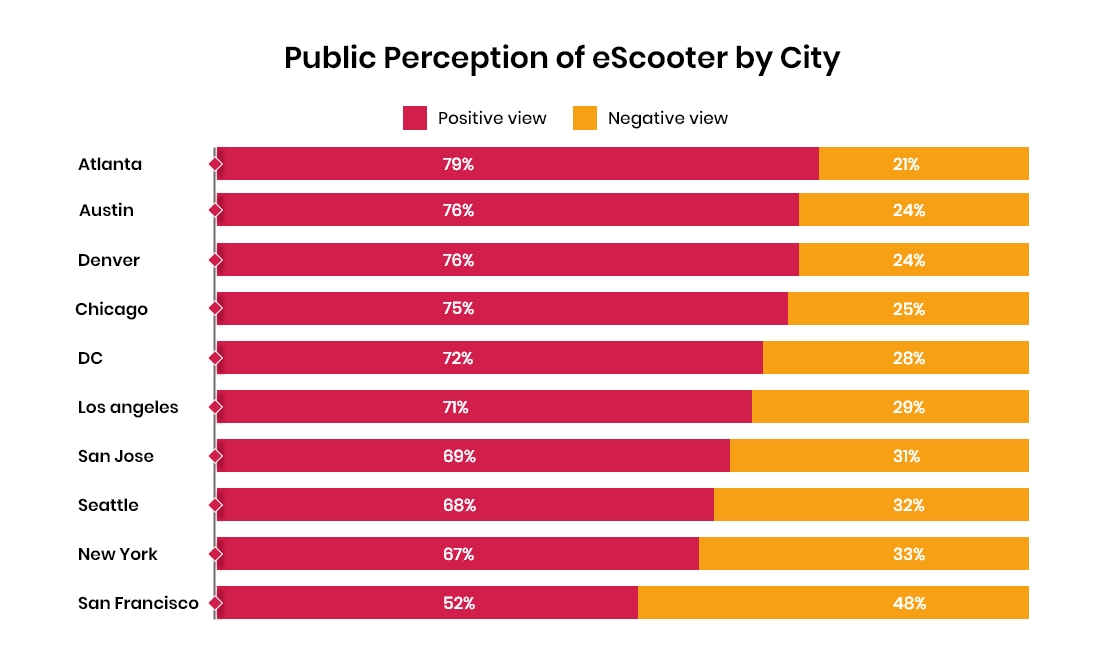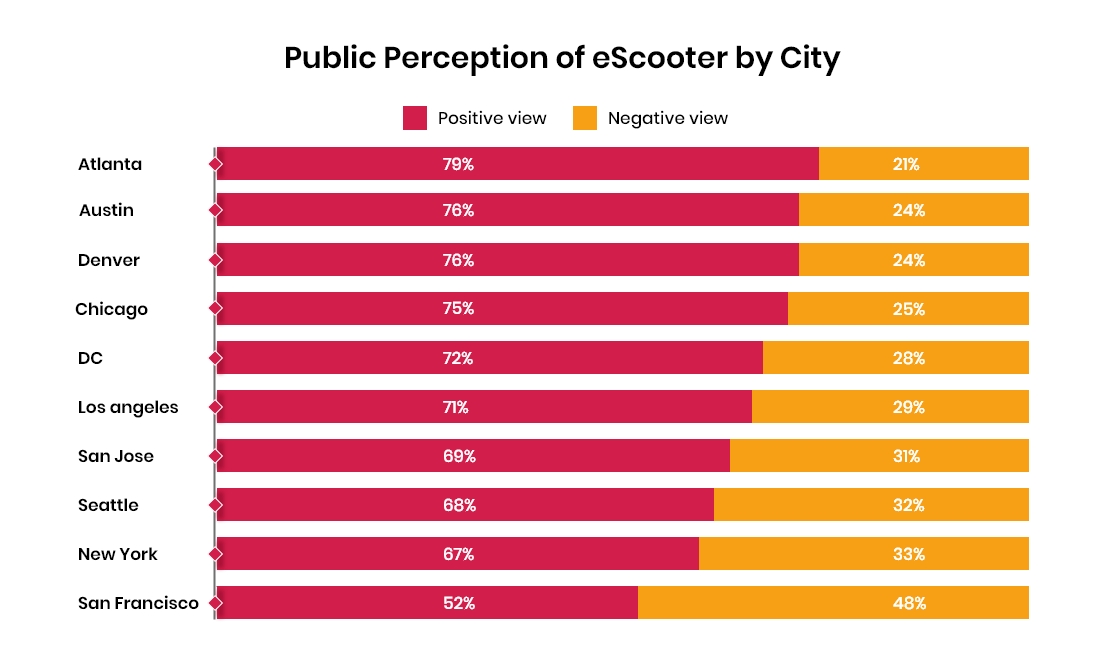 Wondering what exactly these e-scooters do and how they have become the next big thing?
No worries, let's get an idea!
Over the past few months, people have been observed choosing e-scooters to commute, rather than boarding a bus or a taxi. Reason being, high traffic congestion, delays, and higher fares.
Equipped with a rechargeable battery, these dockless e-scooters have a rough average of 20-60 km per charge and a speed of 24 km per hour. Several e-scooter share companies including Bird, Ofo, Lime, VOI, etc have invested in this industry and have experienced a huge revenue growth while gaining customer's trust and appreciation.
In fact, Bird, the pioneer of e-scooter app industry raised $300 million in funding. And it has put over 1000 scooters on the streets of 18 US cities including Los Angeles, Washington, Dallas, etc.
Not only this, large companies are even investing in them without hesitation. Uber and Alphabet recently invested $335 million in Lime.
And with the help of the right plan strategy and a suitable mobile app vendor that has in-depth knowledge and experience about e-scooters, you can build and integrate an outstanding app which people will definitely like. So, let's discuss more about mobile apps, how they have turned the idea of e-scooter sharing into surprising reality.
How is the mobile app industry lending a helping hand to the e-scooter industry
What began as a simple idea to offer eco-friendly vehicles to the public, has now turned out as a massive opportunity for the mobile app industry to get into this concept and prove its true power to the world.
The introduction of e-scooter apps has simply revolutionized the user experience with its exciting functionalities and features. These apps make it easy for users to locate, book and even make payments instantly and safely. On the other end, makes it easy for the business owners to track the sales and experience better revenue growths.
Let's get a quick look at the top reasons why entrepreneurs are quickly investing in e-scooter applications. (use the graphic of companies who invested in e-scooters.)
Higher ROI outputs:  When business owners invest in a suitable e-scooter app, they rapidly experience a lot higher return on investment, unlike the other business segments which accompany risks and other bottlenecks. The total amount they'll spend will quickly be redeemed in a few rides, so there is a zero percent possibility of losses and downfalls.
Rapid demand: E-scooter app demands are just sky-rocketing every moment and have managed to make a remarkable identity in the market. So, investors need not worry about- what will happen in case the app goes out of demand. This sector is a flourishing segment which has tremendous reasons for the investors to make a move in this industry.
Low competition: Although the e-scooters have resisted in the market from the past 1-2 years, still there are very few e-scooter companies who are working upon it, in fact, there are namely a few. At this point, if you are planning to invest in this, you have a clear pathway without any stiff competition to fight with.
Check it out: Develop an e-scooter mobile app to skyrocket your e-scooter business

Moving to the second part of the story: Discovering another hidden benefit of mobile apps
The evolution of e-scooter apps have pushed the boundaries and have brought a revolution in this digital world. Apart from business owners who are investing in these apps, there is one another sector that will shake hands with this layer. Transport and logistics have been the leading segments that plays a crucial role in e-scooter delivery processing.
And if logistics operations are carried out in the right direction, then only you will experience better customer response. Now the point is if we automate the logistics operations via mobile applications, it will make their job easy enough and it will end up in satisfied end customers. Not only this, it will automate the complete process and save the manual work, reduce the involvement of time, efforts, resources, and labor. Thus, managing daily operations becomes hassle-free and easily manageable on their end.
Making lives easier for the logistics industry
Now, we'll discuss the major segments of how the logistics industry will experience a transformation in their usual method of operations with the introduction of smart mobile apps.
The centralized server of an app keeps an entire record of all the past customers and get a quick view of a particular customer whenever required. So, instead of relying on manual method and looking for details out of huge piles of papers, you can instantly find the required details in a simple click of a button and receive the exact desired outputs on your mobile screen.
Secondly, it has always been a tiresome task for the logistic industry to keep a record of all the orders that have been processed and the ones which are still pending. Relying on the manual method is just outdated now because customer's demands are growing rapidly and you can't afford to commit mistakes while responding to them. You need to offer them accurate information whenever they ask you and even manage the exact records on your end.
Having a mobile app that tracks all this information to you within seconds will be such a relief for you. Isn't it? Checking the customer details, information, tracking the status of the orders, getting updates about the pending orders, and there are several other parameters that will be covered seamlessly under an ideal mobile application.
Related read: How much does it cost to create an e-Scooter Mobile App like Lime