The world is a much smaller place than it was, thanks to the internet. With boundaries shrinking by the day, it is only normal that products that were only available in one country can now be ordered around the world. Most of us know the world we live in through food. This is illustrated through the fact that we know China through Chinese food, America through burger chains and Italy through Pizza. Food has a way of bringing people together across geographies.
Restaurants today take immense pride in the diverse cuisines they have on offer, ensuring that there is something for everyone. Restaurants also create an ambiance using substantial investments in their décor to ensure that customers visit them not just for the food, but for the experience. This has worked out well for many established and new restaurants, but low-cost eateries sometimes find it impossible to provide such experiences to their customers due to space or monetary constraints.
These days, contrary to the practice of people going out to restaurants to eat, our extremely busy lives have compelled us to order food at home or work, giving rise to a new breed of restaurants that offer a delivery-only experience, catering to the millennial lifestyle of today. Technology too has made inroads into this sector in the form of mobile apps and websites that help customers find restaurants through intelligent search filters and according to the time of the day, which was difficult to do earlier.
Technology has enabled customers and restaurateurs to find each other and ensure that food is delivered to them through food delivery services. This recent evolution of services has become the deciding factor in the success of a restaurant. From searching for a restaurant to eat at, to finding the directions to the place or ordering online, all can be done through one seamless interface using these powerful apps that now reside in our smartphones.


What are food delivery aggregators? Why are they so successful?
A restaurant has many overheads that directly translate to costs, of which most include staffing, produce, and preservation. Adding another overhead that the restaurant might not have direct control over in-premise becomes an overkill to manage, leading to customer frustration in case of delayed deliveries and employee dissatisfaction because of long hours and the finite number of staff members a restaurant can hire.
This also calls for a substantial amount of investment in vehicles to deliver the orders in and staff to deliver these orders. A restaurant may also not find it feasible to deliver beyond a certain geographical distance, causing it to miss many customers that might be a little further off.
Enter food delivery aggregators. Food delivery aggregators or food delivery services are companies that offer delivery services from multiple restaurants to consumers, catering to the demand and supply of food with no extra overhead for the restaurateur. These services are offered in the form of apps or websites and usually have tie-ups with most restaurants in the area they offer their services.
Considered a win-win solution, these popular food delivery apps can literally turn your revenue around and make your restaurant a success in a very short time. With the advent of mobile phones coupled with apps for food delivery and most restaurants opting to choose these services, the best food delivery apps have seen their ordering numbers go up by over 200% year upon year. Major aggregators like Zomato, Swiggy, and Deliveroo have successfully monetized this trend and seen more than 200% growth in a few years. Here's how you can create Zomato like app.
These fast-food delivery apps exploit the convenience factor that they offer to ensure user retention. Users get access to a simplified, easy-to-use interface that they can use to place orders on, which are received by restaurants and delivered by the aggregator for a small fee.
Users also get the choice to pay restaurants using credit cards, internet banking, cash, and many other options of their convenience. Many operators charge a small fee from both restaurants and users, and the others just charge restaurants a percentage of their bill. Great offers, free delivery, and many other freebies ensure that users keep ordering from these apps.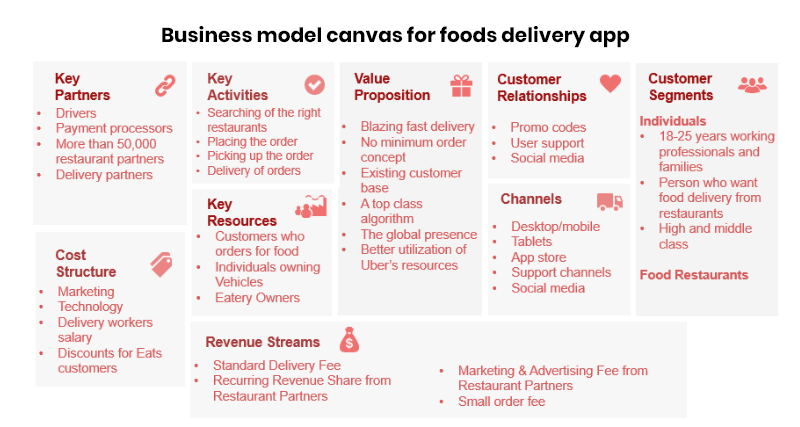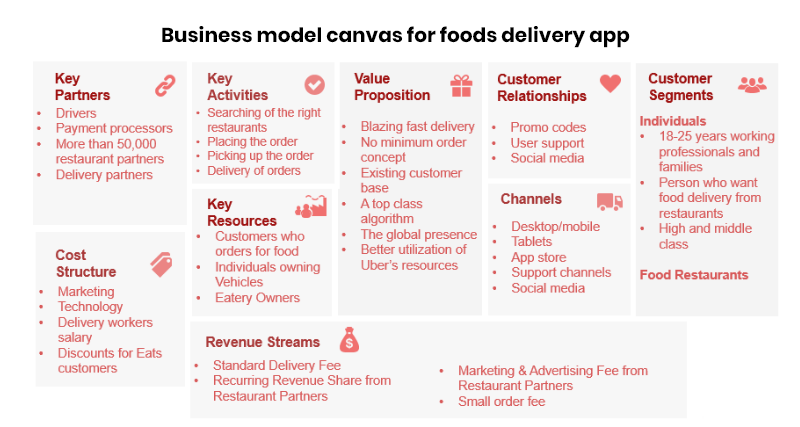 How do food delivery apps make money?
Most food delivery apps strive to earn from their services. As an increasing number of people have started ordering food online, these food delivery services have started charging according to their target market. Food delivery services may charge delivery charges, a commission from the amount of the order, advertisement, surge fare pricing, and email marketing.
Delivery Charges
Delivery charges can help food delivery apps increase their revenue. These charges have helped Deliveroo's revenue surge over 600%! These charges can be applied according to the distance the delivery staff has to travel to deliver or a flat charge. Many food delivery apps also divide the delivery charge between customers and restaurants according to a set percentage.
Surge Pricing
Surge pricing helps operators make enough money to sustain their riders during rush hours. As fuel consumption may peak during rush hours in large cities, operators must compensate for these losses using surge pricing. Surge pricing rakes up the delivery charges during rush hours/peak times/holidays, ensuring that the end-user gets their orders delivered, be it rain or shine, albeit at a little higher rate than usual. Operators sometimes also offer a premium lunch or dinner menu during peak hours, raising prices to meet rush hour delivery costs. These costs can also be offset to both the restaurant and the consumer, making the extra cost a little more bearable for both the seller and the buyer.
Bill Percentage
Using this method, many food delivery apps can fix delivery rates according to the order amount. This method helps keep the costs dynamic and ends up being profitable for the end-user as many restaurants can waive off delivery charges for large orders.
Promotions
In-app promotions help restaurants get bumped up to the top of listings during rush or peak hours, ensuring the maximum number of orders during that time. This acts on the logic that most users would hardly go beyond the first few listings and having a listing at the top of a page makes you stand out from the crowd.
This can also help if restaurants have specials and offer during the festive season. Mass-media promotions like email campaigns and newspaper or TV advertisements also entice users to order more online using a quick code or a unique offer coupon, thereby ensuring higher revenues to offset advertising costs and raising app popularity. This also boosts app recognition as many who were unaware of the app can then use the app to order food online.
Food delivery apps were envisioned as a solution to the delivery problem. What had started as a simple delivery service soon moved into a movement that has taken the market by surprise. Food delivery apps can make or break a restaurant today, with restaurant recognition being validated against user reviews on a particular platform.
This also has been one of the reasons for the popularity of these apps as most of those placing orders online or even eating out is the young generation that rather makes a decision by reading peer reviews online than actually trying it out themselves.
This has made food delivery apps an opportunity that should not be overlooked. According to recent reports, food delivery via online channels is set to surpass offline channels as soon as 2022! With the market ripe for the taking, why get left behind?
Volumetree has extensive experience in making the best food delivery apps and designing innovative technologies behind it. If you have an idea that could be the next best thing in the food ordering business, let us shape that idea into reality for you today. Contact our team for more details or write an email at contact@volumetree.com.