Nearly every aspect of our lives is now digitized – thanks to smart devices. Ever since the launch of the iPhone in 2007, mobile phones have overshadowed nearly every other device by a considerable margin.
According to Forrester, the number of mobile phone users is estimated to cross 5 billion by 2022 – that's approximately one mobile phone for each person on Earth. With smartphones figuratively taking over the world, every smart business is developing mobile apps for digital transformation, and to reach more customers.
What is mobile app development outsourcing?
If you're an entrepreneur, a startup founder, or a CEO, chances are that you have come up with the idea to develop a great product many times over, but may have put that on the backburner due to the lack of technical resources or know-how. 
Although hiring people full-time would be ideal but the overheads involved are plenty and usually put a dent in your wallet. Additionally, the hiring process for talented developers is long and requires an inherent understanding of different technologies and best practices – which may not be possible for non-technical founders.
Outsourcing mobile app development is a relatively safe and easy way to ensure that you get access to the skill set you need, without any technical know-how.
Outsourcing vs. Hiring an in-house development team
Your queries addressed, your questions answered. Here's a list of the top 5 questions asked by most founders:
Isn't it easier to just hire your own team?
Yes, it is—provided you have the time, the resources, and the skill set to find and hire app developers, testers, product managers, project managers, and engineering managers to run your development cycles smoothly.
Why do I need all these people?
Well someone has to develop your dream mobile app, put it together, test it on dozens of devices, future-proof it, secure it, and Bob's your uncle! You have a mobile app! Sounds easy, dunnit?
OK, so how does app development work in the real world?
Mobile application development might sound easy, but is an incredibly complex task (or a series of tasks rather). Taking an idea and converting it into a viable product is a daunting task, and not everyone succeeds in getting it to popular app stores. 
Mobile app platforms like the Android Play Store and the Apple App Store have stringent guidelines regarding the design, development and deployment of apps, and launching apps to these platforms requires divine intervention a team of skilled and experienced professionals.
But this sounds complex, time-consuming and expensive!
Well, yes it is. If you plan to hire an entire team and do everything on your own. Remember, Rome wasn't built in a day!
Is there another way out?
Well. Yes! Several individuals, who do not have the budget or the bandwidth to hire and manage an in-house team, usually outsource this task to professional mobile app development companies like us, who ensure that your idea sees the light of day. 
Software outsourcing companies take care of all the heavy lifting in app development, giving you the freedom to think about business growth and strategy.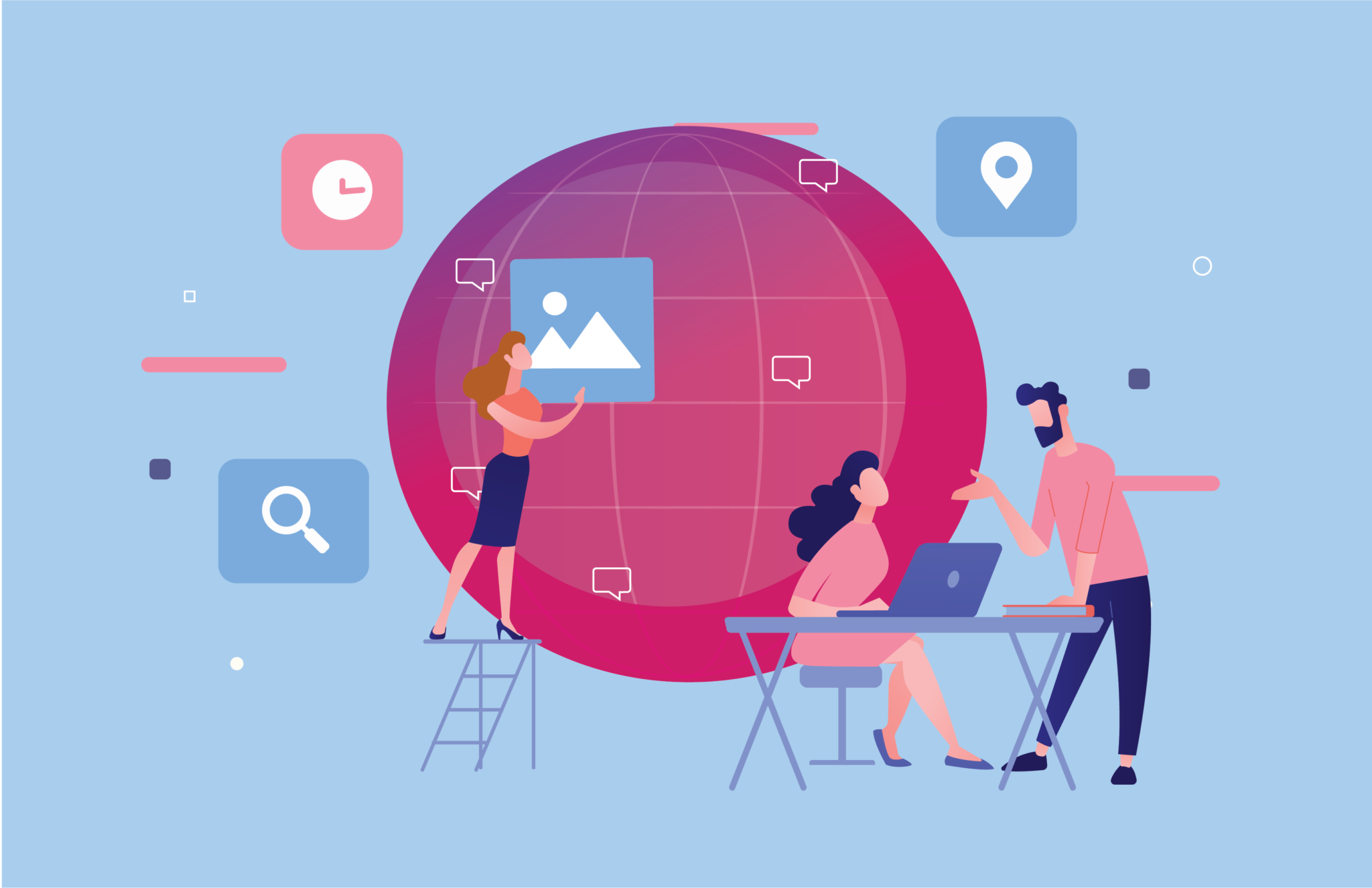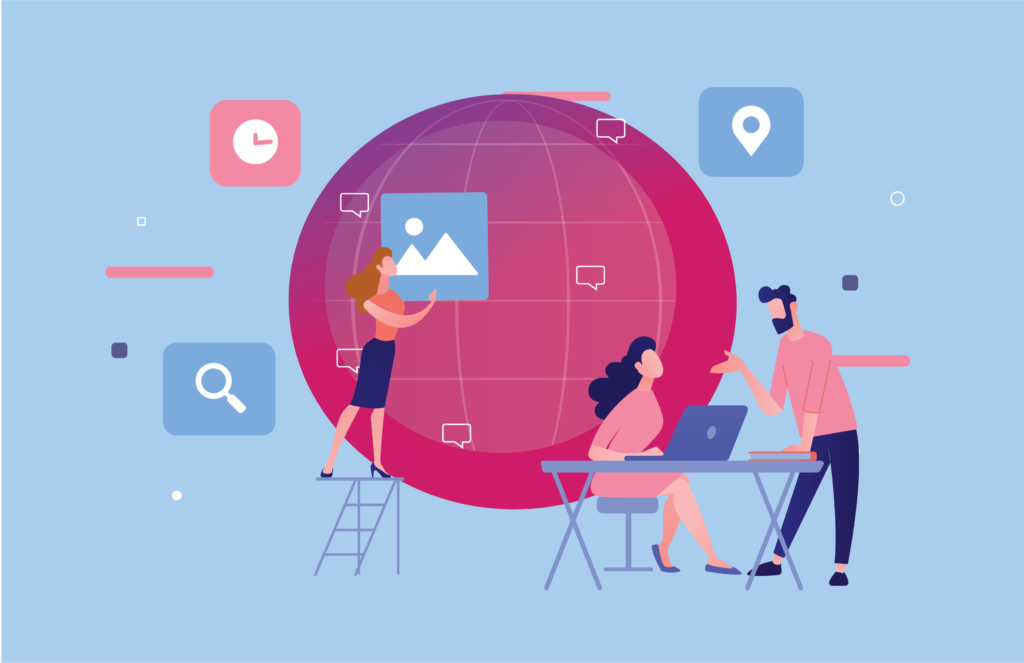 How do you outsource mobile app development?
We're glad you asked. The internet is full of information, and most of it is either not relevant or would not make sense for your specific requirement. When you choose to outsource your mobile app development, you often get yourself into a situation where you have more options than you can imagine, and not enough technical know-how to make the right choice.
This blog will help you remove that confusion.
Outsourcing mobile app development can be done using the following models:
1. Outsourcing to freelancers
This is the first step taken towards outsourcing by most entrepreneurs. The costs are minimal and the chances of losing money are low. Platforms like Upwork, Fiverr, and Freelancer enlist developers from around the world with different skills and hourly rates. You can discuss your needs with the freelancer and get your work done.
Pros:
Cheaper as compared to mobile app development companies.

Are usually experts in their domain

re pretty flexible when it comes to changes and their mode of working
Cons:
Freelancers are usually a one-man-army and might cut corners in the development process.

Their specializations are limited and every freelancer might not be the best choice for all aspects of mobile app development.

There's no guarantee on the quality of work, and not much security is offered to the client when it comes to intellectual property rights and code ownership.

Most freelancers are not as good at communication or meeting deadlines, especially across different time zones.
2. Outsourcing to a mobile app development company
Outsourcing to a mobile app development company is not the first choice for most first-time entrepreneurs. They are looking to save money, and most professional mobile app development outsourcing companies offer packages that cost substantially more—with longer development and testing cycles, and industry-specific experience required for making high-quality, world-class software products. 
Although most mobile app development companies do a better job than freelancers, the time taken to build a robust product is longer than a freelancer.
Pros
A reliable, dedicated team of individuals who are available in your time-zone.

More professional in their approach and ensure that you stay on top of things at all times.

Freedom to

get more done

by taking care of your project in its entirety.
Cons:
Not as flexible as

freelance developers

when it comes to standard operating procedures

 

Costs substantially

more compared to developers and off-the-shelf apps
So, which one do you think can work for you? Picking one of these two options is a good way to get the ball rolling and get your idea to the market. However, it is important to know when you should choose to outsource your work to a dedicated development team instead of hiring an in-house team.


When should you opt for mobile app development outsourcing?
This is a question many first-time entrepreneurs ask. If you're short on resources, time, and skills, it is best to outsource the development of your mobile app to someone who knows what needs to be done. 
Advantages of outsourcing mobile app development
Outsourcing mobile app development to companies such as Volumetree have several distinct advantages. These include:
A mobile app development outsourcing company will have a large dedicated team of skilled developers working on your product. These dedicated teams work with you to ensure that your project is completed quickly and in time. As these dedicated developers are quite experienced, they will be able to ensure that your offshore software development work is completed seamlessly and without hiccups.
As mobile app development companies are used to working with multiple clients with varied requirements, they have a pool of developers, testers, UX engineers, and project managers who can ensure that you get what you want.
Mobile App development companies have usually done all the groundwork, so you just need to pay for the project. Team members are paid by the company, so you get the talent you need with no long-term commitments towards hiring a team yourself.

Things to consider when getting your work outsourced
There will be a lot of things to consider when getting mobile app development outsourced. We've collated a list of all the important aspects you must take care of before you decide to outsource. Here goes:
Identify the pre-requisites
The clarity in thought leads to clarity in action. Be clear of what you require from the mobile app development service provider. List down the things you want or if that doesn't come easy, focus and list down the don'ts instead. This decreases the room for error with every point on that list. Do some research if you are unsure of your pre-requisites. Doing so will open up a world of possibilities and help steer you in the direction of what works for you. When doing so, focus on areas that cover the basic questions of why, who, what, how.
Some basic questions can include:
Why are you building the app? The rationale and function it provides, what is the end goal that it will serve?

Who is your potential customer?

What is the USP of your app and how that helps distinguish it from others?

How do you want to market your app? Do you want to make the app free or paid?

Which demography you'll be initially focusing on (If any)?

How do you plan to make money from it? A.k.a Monetize or go home.
This list of questions should help you get started with the prerequisites, and you can build upon them as you go down the path of entrepreneurship. A good way to start is by downloading our sample Product Requirements Document here. This document will help you to ensure that you do not miss out on important points before starting the development work on your project. 
Information about the source 
When looking for a third party to outsource mobile app development, trust is key. The fact that you put your trust into them should hold value for them as well. One way to ensure that happens is by reading their testimonials. Look for someone with relevant experience that can come to your aid in your time of need. Pay keen attention to the past work done by professionals and if that fulfills your app development requirements. Previous expertise in what you want to be done can be of tremendous help to both you and the offshore software development company in question.

Enquire away
Don't be afraid to ask questions. Speak your mind and ask potential third-party collaborators the kinds of mobile app development services they have worked with. 
What do they specialize in? 

What is it that isn't their strong suit? 

What kind of time frame do they work with?

Have they done creative problem solving for any of their previous clients?
This will help you test the waters before you dive into the thick of it. The right questions will get you responses that give you a glimpse of what kind of work you'll be getting. This can hold true in terms of work ethics and the quality of work.
The outlook that's understood
Sometimes the reason behind a goof-up is the absence of distinct guidelines and expectations. Be extremely vocal about what you want your end product to look and feel like. If possible, give references to go with what you discuss, it helps as a great resource to fall back on for inspiration and understanding.
A better option can be creating a mind map and sending that across for reference so that all your ideas and thoughts are in a particular order and help the people on the other end understand your flow of thought and how you want work done. This also streamlines the work to a huge extent.
Get it on paper/ Map it out
Once all these discussions are complete and you feel that your ideas were well received, request for a project plan. Doing so will ensure that no issues arise at a later stage besides having a timeline to adhere to. A project plan will help cut down a lot of back and forth that happens regarding the status of the project in question in regard to timelines.
This helps eliminate whatever communication gaps and confusions that infiltrate the in-person and telephonic meetings. Once there is a project plan in place that is approved by you, there are minimal chances for error and sets the tone for a streamlined approach.
Leave room for creativity and discussion
We've talked about your end of the rope, it helps if there is space for creativity and what the outsourced mobile app development freelancer/ company brings to the table. Hear them out, they might have great insights about what you are seeking.
They could present options that could make your app be a lot more than what you thought it should be. Since this is their area of expertise they could be aware of the on-going and dying trends of the trade and help you escape grave mistakes. The aim is to build a user-friendly app. Handing over the reins to your development partner will ensure a level of trust and ownership. This in turn will result in a response that is a lot more invested and immersed.
Feedback and regroup
Interacting and simply the exchange of ideas is by far the most under-rated aspect of this whole process. Find yourself a development partner who understands the importance of being responsive and engages in active discussions with you. A lot of mobile app development outsourcing problems start from communication issues. It is imperative to be on the same page when working together. Failure to do so results in chaos and time being wasted. Find someone who is sure-footed, with a hands-on approach to communication. This will eliminate a lot of waiting around and guess-work.
Once you've walked through the steps that work as a wireframe when outsourcing app development. There are a couple of seemingly little details that act as the deal makers or breakers when hiring someone either a freelancer or a company as your development partners. A couple of them being geography, relevant experience, reviews and will they topple your budget?
Common questions (FAQs)
Here are some common questions around mobile app development outsourcing. We will continue to add to this list and keep this blog up to date.
Does outsourcing my work impact quality?
Yes and No. With due diligence, you can ensure that you hire the right company for the job. Most outsourcing platforms have reviews and ratings that help you choose wisely. You may sometimes compromise on the cost and pick a cheaper company to work with at the outset or choose to give your project to a freelancer, but that can have its downsides. Companies like Volumetree are extremely professional and have created award-winning apps that are used by thousands of users around the world. 
Absolutely. With reviews available on platforms like Clutch and Goodfirms, you can find a reliable development partner based on reviews and ratings. There are, however, always some risks involved in outsourcing your project. These include the leakage of sensitive data or a difference in expectation and actual delivery. 
Choosing the right mobile app development company over the cheapest one will ensure that your product is safe, secure, and trouble-free. Our company takes customer security and safety very seriously – that's why our product development practices ensure data security and protection and make it a top priority.
How much does it cost to outsource mobile app development?
It costs much less than hiring an entire software development team yourself. The cost of developing an app can vary greatly depending on the location of the company you outsource to, the complexity of the requirements, the features needed, the platforms that you wish to launch your app on, the tools needed to develop your app, and so on.
Which country is best for outsourcing?
As an example, agencies in the USA might charge twice as much as those in Eastern Europe or India due to the difference in wages in these countries. Developers in countries like India charge around $20 an hour compared to their counterparts in the USA or Europe, where the general charge is about $60 per hour. Similarly, prices for project managers also differ greatly depending on location.
To put this into perspective, an app that needs 5 developers working for 100 hours each will cost about $30,000. Comparatively, the same app can be built in 50 hours with 10 developers for ⅓ the cost by outsourcing your work to a development company in India. You end up saving time, as these developers can finish the work in 50 hours instead of 100, and money, as they will only cost you $10,000 instead of $30,000. As the quality of work and efficiency remain consistent with companies such as Volumetree, you end up with better quality, reliability, efficiency, and substantial cost savings, making it a win-win situation for you!
Here is how much it costs to develop clones of some popular apps:
Etsy: $100,000-$200,000
AirBnB: $150,000 – $200,000
WhatsApp: $60,000 – $80,000
Instagram: $80,000 – $100,000
Uber: $100,000 – $200,000
General business apps may cost between $5,000 to $10,000 to develop. Maintenance costs for these apps also vary between $5,000 to $8,000 per annum.
Outsourcing mobile app development is a cost-effective solution to ensure that you can bring your idea to life. Outsourcing your project also gets you a large team to work with without the costs and hassles of hiring and nurturing one yourself. Outsourcing also helps you get the best minds to work for you and they can help you turn your idea into an app that is loved by millions around the world.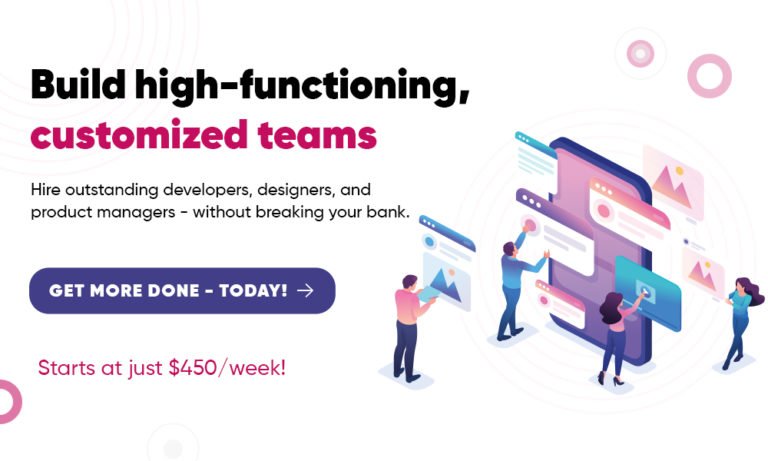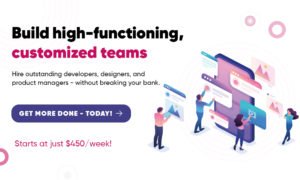 .