You have won half the battle just by thinking of a startup business idea for a new venture. But to emerge a clear winner in the battle of starting a new business, apart from perseverance, capital, and excellent team, one would require successful innovation. 
Do you know, of late, India has become the third-largest start-up ecosystem? It is quite motivating but at the same time, it is worth mentioning that IBM and Oxford Economics found that 90% of the Indian start-ups fail within the span of first-five years only due to one of the most common reasons i.e. lack of innovation.  In fact, 77% of the capitalists believe that even the best Indian start-ups business ideas fail due to a lack of unique business models.
Out of all the small businesses operating, not every new venture is positioned for success. In fact, as per the bureau of labor statistics, business employment dynamics, just two-third of businesses survive at least two years and almost half survive five years. 
If you are in the fray of starting a new business, consider the following steps as described below:
1.  Is it an online or offline business?
Having a creative small business idea is not enough. Standing apart from the crowd to match the pace of cut-throat competition, you need to think about the different dynamics. The first and foremost is the type of new venture you wish to start. Both online and offline ventures would require different criteria. For an online business, an entrepreneur would require knowledge of the internet sphere, designing, functionality of websites and business applications. Whereas the offline business would require an altogether different approach and dynamics. Just like online business, the offline business will also require knowledge of the internet along with the manpower, capital, space, and equipment.
2.  In-depth market research
As I mentioned initially that if you have thought of starting a new business, it means the first step of ideation is already done. Now you know what kind of business you want to start. Your next step would require extensive research which will help you in balancing your idea into reality. The research will tell you if your idea has the potential to succeed or no. Here are some of the basics which will help you in avoiding mistakes while conducting research:
Types of market research 
Primary research: This includes gathering data and information through interviews, surveys, questionnaires, getting direct feedback from the focus groups.

Secondary research: This type of research requires going through the data already published. With this research, you can look out for competitors and set benchmarks. 
The research will help in broadening your perspective regarding all vital aspects of business like the target audience, their demands, and the value of your product/service in the market.
3. Create a business blueprint
A business plan is essential to guide you right from its establishment to the growth. The business plan is a document that outlines all the basics of your business like about your product/service, the target audience, business goals and the strategies to achieve those goals. Apart from a business plan, your business should pull other essential plans like a marketing plan and a financial plan. 
A marketing plan is the one that clearly describes an idea of what you want to accomplish. This plan will also include your long and short-term business goals. This plan provides details of what you want to do and how. For instance, you want to expand your business of brick and mortar retail store into an online store. For this, your strategy could be to introduce your products to a new market segment. 

The financial plan of your business determines whether or not your business will be able to focus on any investors or not.
So, basically the idea is to have a plan in writing as it serves as a motivation and every time you have a look at the plan, it will be your driving force to work on the project.    

4.  Assess the finances
Whether you start a small scale or a large scale business, it will require covering the cost. You would require means to fund your new venture. Experts believe that many start-ups fail because they run out of money before they earn a profit. It is important to know how much your start-up needs and how much money should be spent initially. Remember not to overspend as it will only lead to losses. If you are short of money, you can always take a commercial loan to fund your venture. It is better to create a spreadsheet and jot down everything from equipment, legal fee, inventory, market research, trademarking, property leases, etc and prevent yourself from going astray. 
5.  Determine the legal structure
Think about the kind of entity your business would be, a partnership or a sole proprietorship or a corporation. It is important to determine the legal structure of a business for its registration. Not just this, the structure of the business also affects the ways of filing taxes. 
If you want to own the business entirely by yourself, you will have to shoulder every responsibility and register yourself as a sole proprietorship.  If you start a business with one or more people, it is known as a partnership. In the latter, you and your partner will be sharing all the profits and losses. If you wish to create a separate liability than your company's liability, then opt for a corporation. In this type of entity, your corporation will own property, pay tax or deal with legal issues. LLC (Limited Liability Corporation) is one of the most common structures. So, it is entirely on you which type of legal entity you wish to have for your business. 
6.  Name your business and get it registered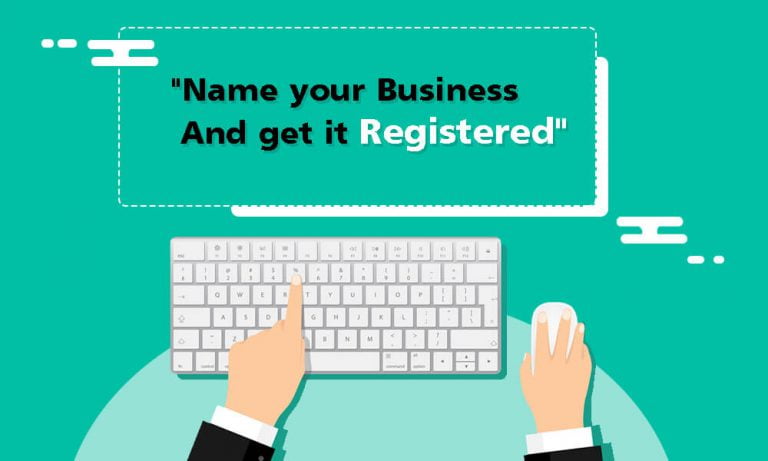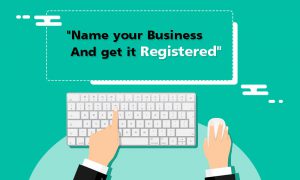 This step is one of the crucial steps as the name of the business is the identification and adds value to it. Also, make sure you think of all possible implications while choosing a perfect name for your new business. Once you are done with picking and choosing a name, keep a track of whether it is in use and trademarked. If you are a sole proprietor in India,  you just require a bank to receive business payments. On the other hand, if you are planning to own a corporation or LLC, you are required to register the name after the filing of the paperwork. Registering the domain name is vital at the same time.
7.  Where will your business be located?
After deciding on the name, type of business, the next step will be doing the recce which means to visit locations that determine the suitability of your business.  To operate your business, setting up a place is important. It's up to you if you want a home office, private space or a retail location for your business venture. While deciding the location, think about the equipment, the whole setup, functionality and the product /service your business will offer. 
8.  Promote beyond the boundaries
Brainstorming on promotional activities will provide you with results more than expected. Once your business begins to operate, target the clients by creating a marketing plan, noting down the Unique Selling Proposition (USP). Once you have effectively completed the start-up activities and set the concrete foundation, you are ready to take the reins of your business. 
Getting an idea about the business is easy. Anyone can have an idea and in fact, ideas pop up every second in one's mind. But the difficulty lies in implementing those ideas. So, if you also have an idea to start a new venture, pull up your socks and brace yourself to convert that idea into reality by considering the above-mentioned points. It might seem strenuous but it is certainly not impossible. Go ahead!