The Coronavirus pandemic has changed the way we work and live today. This impact has shaken up everyone from street vendors to large corporations, making come out of shadows and embrace technology in ways that they had never done before. As the virus impacted the viability of small businesses, they began to embrace technology to counter the negative impacts of the pandemic and the resultant lockdown on their business. Here are 10 ways in which technology can help you beat the lockdown blues and get your small business running again.
Finance and Budgeting
Finance and budgeting are important aspects of a business and can incur significant costs if outsourced to a third party or if you have an accountant on rolls. Here are apps that can help you go the DIY way fast:
Bookkeeping and finance were usually outsourced to small accounting practices that took care of their client's needs. If you are a small business that cannot afford to outsource your books, software like Quickbooks, ZohoBooks and Manager.io can help you get up and running, fast.
It is important to budget your spending, and with paper notes going all over the place, what better way than embracing technology such as Mint, PocketGuard, YNAB, and BUDGT can help you manage your wallet better.
With no one at stores and markets, opting for an online shopping cart such as InstaMojo, PayPal, PayTM or adding products to online shopping malls such as Amazon, Flipkart, and many others can help your customers buy your products with ease. You can also use platforms such as Jus'Click to create your own mobile app to ensure that customers who primarily use mobiles get the best experience possible.
Invoicing is an important daily routine for every business. Remove the paper trail—keep invoicing on the cloud using these super-user-friendly tools such as Invoiceable, Highwage and Wave.
Finding new customers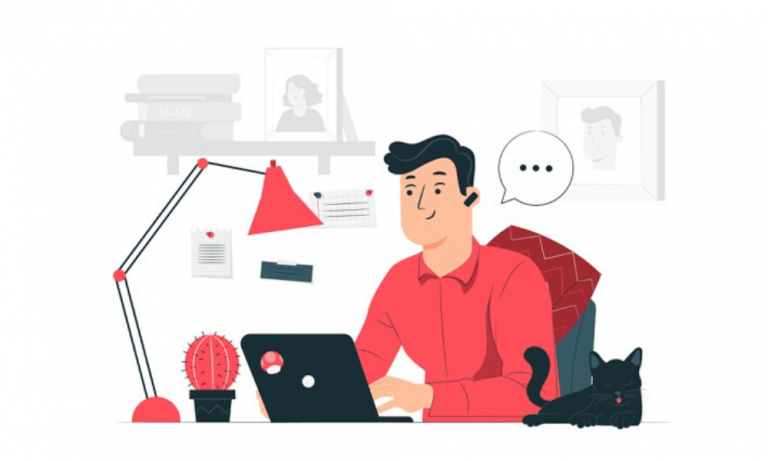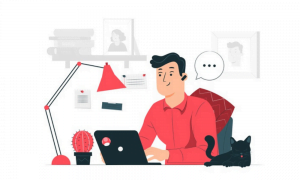 As you are not confined to a shop anymore, your business needs to find new customers that can buy your products or services and help you grow. For this, you need to let people know that you are out there, fast! Here's what can help.
Creating a brand identity
Having a website is as important as your signboard. In current times, your own website can help you provide information about your business and help customers find you online using search engine optimization for popular search engines such as Google. Tools such as WordPress and WiX can help you create your own website using templates in no time.
Reaching out to more customers
The power of digital marketing has more meaning than ever. Newsletters, blogs and search engine optimization can help you spread the word to your target audience. Advertising on social and search platforms such as Google, JustDial, Facebook and others can get you high up in the search results, boosting business revenue.
Integrating your social media game 
With the world on social media platforms such as Facebook, Twitter, LinkedIn, Quora and Instagram, why should your small business be left behind? A good social media marketing strategy can help you do wonders. Connecting your website to your social media pages can help your customers get the information they need, without the hassle of searching for it.
Communication
It is important to communicate well with your customers. Without communication, an online store will become a redundant website that people might forget over time. You can also use your communication channel to settle grievances and ensure quality to your customers.
Communicating with your customers
Ensuring that you stay on top of things on these social media platforms and address your customer's queries as soon as possible is a good way to stay ahead of the competition. You can also offer services such as Facebook Messenger or WhatsApp to ensure that you can respond to your customers at the earliest.
Virtual assistants such as Chat Bots
Automated engagement methods such as Chatbots can go a long way in ensuring consistent and automated communication. Customers are happy as their queries can be addressed 24×7 and your business benefits as you get information from your customers in specified channels instead of being bombarded by chat requests.
Communication is just the tip of the iceberg. Addressing your customer's problems and complaints should be at the top of your list as you transition from an offline store to an online one. Customer service is the number one reason why people move from offline stores to online marketplaces such as Amazon and Flipkart. You can also use a ticketing system on your shopping platform to address customer complaints and offer solutions online.
Taking your business online is the first step that you will take to jump the digital bandwagon. As you get adept at using the internet to your advantage, you will soon realize the immense potential of this amazing tool and the world of help it can offer to your business, whether it is online or offline. If you are unable to understand how to go about switching from an offline to an online business or have problems doing so, do not hesitate to give a call to one of our sales consultants who will help you make the transition process as smooth as possible. We are a global software development company with years of experience making engaging, high-quality customer-centric products for our customers around the world. Contact us to see how we can help you turn your business around.