Restaurants the world over are struggling to make ends meet due to the coronavirus pandemic. They are also scrounging for scraps when it comes to customers, trying to make do with whatever orders they might get. In such times, food aggregator platforms such as Grubhub, Zomato, UberEats, and many more seem to be the most viable option for them, but are they really a way to ensure success and survival? Let's find out.
How do food aggregator platforms work?
No two platforms are alike, In the same way, although not all food aggregator platforms may work the same way, they all have a singular purpose—to increase the number of customers restaurants on their platform so that they can survive. So how do these platforms do it?
Food aggregators sign up multiple restaurants on their platform. Once they have reached a large number of restaurants, they then launch their platform to the public. They launch massive customer engagement campaigns and ensure that customers are hooked onto their platform with the promise of low costs, deep discounts, and free delivery. Although this seems nice from the customer's end, the restaurants on the platform bleed heavily to cater to these freebies and sponsor their restaurants to stay on top of the listings. 
Although aggregator platforms like Limeberry are different and offer a very unique, commission-free way of working with restaurants which helps them keep their profits and charge a minor fee to keep operations running, but such options are rare. Click here to know more about Limeberry and how it can help your restaurant stand out from the crowd. If you are an aggregator, you will be surprised by the affordability and versatility of the Limeberry platform. 
Positive and negative impacts of food aggregators
Nothing is perfect in this world. In the world of food businesses, even more so. Any platform you choose will have some tradeoff. Aggregators have some limitations and benefits, which include:
Most food aggregator platforms can charge up to 30% of the restaurant's earnings as their "Fee", and then charge additional amounts for delivery and promotions, reducing the restaurant's own margin considerably. This also affects the restaurant's bottom line, and they are unable to grow and re-invest in their own business, impacting innovation. Volume sales can be used to boost profits in these scenarios, and newer restaurants can benefit from investing in the fee, and reducing their overhead headaches. Affordable platforms such as Limeberry are notable exceptions as they help you retain your profits and yet benefit from the large customer base.
Lack of customer insights
Although most of these platform offer insights, but they do not share customer data, so the restaurant will never know who their most loyal customers are. This, in turn, does not allow restaurateurs to create a rapport or bond with their customers, hampering the chances of converting them from an online to an offline customer. However, this comes with the benefit of getting new customers to your restaurant and spreading the word. Limeberry helps you get customer insights like never before with detailed dashboards and a unique, segment-first analytics feature.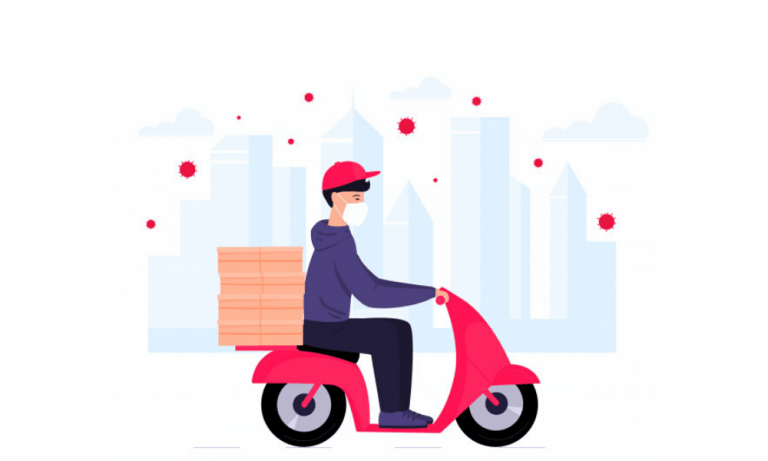 With each order, restaurants bleed up to 30% commission per order, plus delivery and service fee. This can sometimes reach up to 50% of your order value, reducing your profits to single digits. For newer players, this can also mean an influx of orders, helping them sustain operations till walk-ins commence. Services like Limeberry only charge a minor fee per order, helping you keep your profits and grow your business instead of having to bother about giving up profits. With flexible payment plans and options, you are always at an advantage with Limeberry. 
Inability to stand out of the crowd
Aggregator apps do not allow restaurants to stand out, but merely allow them to get sponsored listings that are paid. This is done to ensure a level playing ground for all providers but does not leave any space for uniqueness and brand identity. But if you are a new player who is struggling, an aggregator can actually help you get recognition in the market.
Should you go in for a food delivery aggregator platform?
A food delivery aggregator platform like Limeberry is an excellent option for most restauranteurs. However, as every restaurant's needs differ, you may or may not need a food delivery aggregator platform. Here are some situations in which partnering with a food delivery aggregator such as Limeberry is the best option for you:
You do not have your own delivery fleet
No delivery fleet? No problem! Platforms like Limeberry can manage delivery services for you seamlessly.
Your restaurant lacks reach and visibility
As food delivery aggregators such as Limeberry have a large customer base, it is best to choose this option if your restaurant could do with some visibility. This is an excellent option for cloud kitchens that do not have a restaurant front-end.
You need to move your ordering process online but lack the know-how
Suppose you're technically challenged or find it difficult to deal with software. In that case, app-driven online platforms such as Limeberry can make ordering and delivery a breeze with their intuitive, easy to use interface.
If you fit into any of these three categories, partnering with a food delivery aggregator can provide growth and success like never before.
Are there any other alternatives to online food aggregators?
Absolutely! Options like building your own mobile app can help you stand out from the crowd, offer the options, services, and prices that you want to, without external influences like those of aggregators. Platforms such as Limeberry help you to white brand your offering and get a customized, ready-to-rock app for your restaurant. If you wish to stay on an aggregator platform, Limeberry's aggregator services can help you do that too. Limeberry's powerful, AI-driven aggregator platform is the perfect choice for your restaurant's needs.
As the coronavirus pandemic shows no signs of slowing down, there are multiple options for all restaurants to pick and choose from. However, due diligence is needed to ensure quality, peace of mind, and customer base. Platforms like Limeberry are an ideal alternative to traditional aggregator platforms that shave off massive amounts of your baseline, ensuring that when you use Limeberry, you stay in profit. Contact our executives to pick the plan that best suits your business here today.