Did you know that: Over 25% of all apps are abandoned right after they are launched for the first time? Or only 25% of the apps make the 72-hour cut?
If you are an app developer and you are unaware of these facts, then take notice! These are numbers that cannot be ignored. Most apps fail to gather their expected user set because the app developers fail to understand the importance of an outstanding mobile app onboarding experience. This was very clearly elucidated by Jan Koum, the CEO of WhatsApp, when he said that the very foundation of the growth of an app is its simplicity, reliability and security. These words must be taken seriously, as they come from the CEO of an app that has over 1.5 billion active users in 180 countries! These statistics can far overshadow those of thousands of other apps combined.
This blog will showcase four (yes 4, not 5) mobile app onboarding approaches and how these have been successfully used by popular apps to entice and keep users on their platform. Here's what to look for when designing the onboarding approach for your app:
Account setup approach—Simplicity—WhatsApp
The simplicity approach is clearly showcased in the case of WhatsApp. WhatsApp requires that users create an account and receive an SMS or a call to activate WhatsApp. All WhatsApp needs is a phone number, and then proceeds to receive an SMS from their end to simplify phone verification. This is a seamless, simple and world-class approach to ensure that the user does not do much except entering their name and phone number to complete setup, registration and verification. The app takes care of the rest.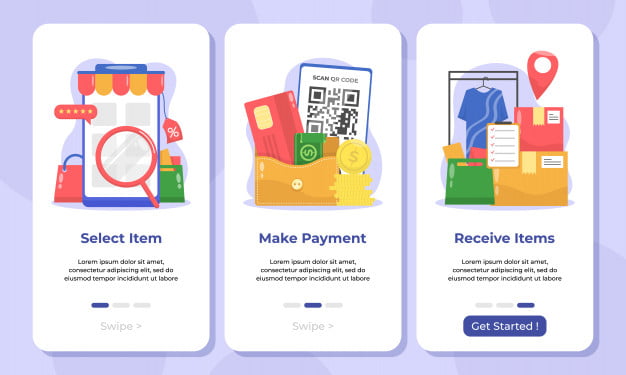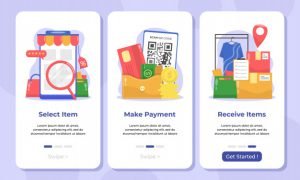 Showcasing options or features approach—Spotify 
This method is best showcased by Spotify. Spotify uses an extremely clean, user-centric approach where users enter their email ID and password, choose the artists they love, which automatically brings similar artists in the existing list, then Spotify proceeds to create playlists and mixes so you can start enjoying the app immediately. Spotify's interface prompts to showcase the main features and then lets you be on your own. This clean, intuitive approach lets users see the main features of the app at the outset—finding artists and music. The rest follows.
The Action approach—PayPal
PayPal takes simplicity to the next level using the actions approach. In this approach, the top 3 functions of the app are showcased to the user at the outset, the moment the user signs up. Once signed up, PayPal showcases the first 3 things that users might do on their app, which are Send Money, Request Money or Order Ahead. PayPal also lets users skip this flow altogether and explore the app instead. This keeps users engaged and has made the huge fan following that PayPal enjoys.
The benefits approach (Value)—Evernote 
Evernote uses the benefits approach to communicate value to its users the first time they open the app. Evernote explains why users should use their app instead of telling them how it works. They also showcase how Evernote integrates into their lives. Evernote's app onboarding process uses descriptive illustrations to showcase benefits such as taking notes and then finding them on any device, or collaborating with other users, or doing your best work ever in Evernote. The Benefits approach motivates users to sign up and use the app because of the value it brings to the table.
All the apps showcased here are extremely popular and have worked wonders for the app developers and users. These apps have billions of users combined and rake in mind-boggling revenue rates daily which show no signs of slowing down. Using the Benefits, Features, Actions or Simplicity approach can ensure that your user's stick, generate much-needed revenue, and ensure the success of your app that you strive for.
If you have an idea for a revolutionary app that cana be the next best thing to sliced bread, give a shout to Volumetree's creative sales team to figure out how they can gamify your app onboarding experience to make it seamless and interesting for your users.