The coronavirus pandemic has changed the world in more ways than we can think. Economies have crumbled, lives have been lost, businesses have failed, and careers have been ruined. All of this because of one, small, microscopic organism. However, no matter how big the impact of this virus may be, the world must look towards the future with hope. Hope will help us rebuild, repair and undo all the destruction this virus has caused mankind. Hope will also help us beat the virus by creating an effective vaccine that will help generations to come. 
Meditation – the power to help you be the change
Meditation has long been touted as the number one way to mental peace. As you close your eyes, relax, and think of nothing, your mind starts to unwind, and bring a feeling of oneness with yourself which helps you calm down. Once you're calm, feelings of stress, anxiety, episodes of depressive nature, and fear slowly start to fade away. Once all the negativity is removed, you will start to think clearly and will be ready to start something new.
Becoming the change
The first step towards changing the new normal is through clear, yet radical thought. Radical thought requires a clear mind and mental peace to accomplish. However, in today's fast-paced world and the pandemic driving you to the limit, how can you ensure mental peace? The answer lies in technology.
Mindfulness has been on everyone's mind lately (pun intended). As scientists and engineers around the world pool their forces to create a solution that induces a feeling of calm during these turbulent times, the first thing that comes to our mind is to switch off all the distractions. The first distractor on this list is obviously our mobile phone. Switching off your phone has many benefits, including ensuring a little distraction from the humdrum of daily life. But– 
What if your phone became a tool for mental wellness?
Mindfulness apps have become exceedingly popular these days. To put things into perspective searches for meditation or mindfulness apps have increased steadily at a staggering rate—over 65% year upon year. This means that a LOT of people have realized the need to leave a de-stressed life. In the year 2019, over 52 million users downloaded meditation apps around the world. For a niche product, these are huge numbers. 
This means that people are getting increasingly concerned about their mental health, and what better way to ensure better mental health than to use a tool that is constantly with you—your mobile phone. Recently, wellness and mindfulness apps have been making waves in the app-o-sphere and for good reason. As the pandemic has caused most of us to nearly have a nervous breakdown because of the uncertainty and the possibility of a job loss or business collapse, it is normal for us to feel ill at ease.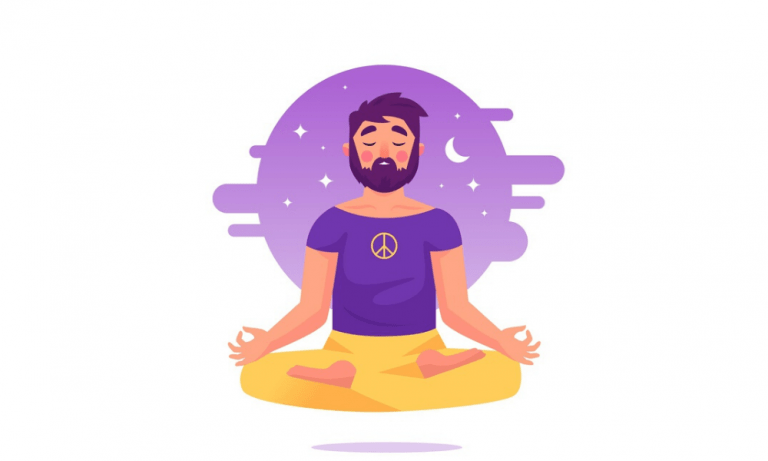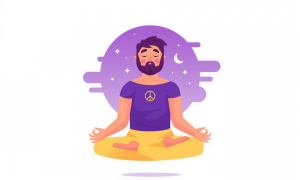 Notable examples of wellness and health-related apps
There are many apps for wellness available today. Although most of them offer similar features, here are those that stand out from the crowd:
Calm

Headspace

Buddhify

Stop, Breathe and Think

Smiling mind
Our edit team used these apps extensively for a month or so and unanimously voted in the favour of Calm. Here's why:
About Calm App
Calm was introduced in 2012 as a meditation tool. Considered to be a top-grossing health and fitness app and an app that is consistently on the top 20 list, Calm's popularity is growing fast.
What is Calm App and Why is it so popular?
Best to put it as-is from the horse's mouth: "Calm is a leading app for meditation and sleep. Join the millions experiencing lower stress, less anxiety, and more restful sleep with our guided meditations, Sleep Stories, breathing programs, masterclasses, and relaxing music."
Calm features sleep stories, masterclasses, scenes, and exercises that give you a full-body wellness regimen that includes the mind, something that is missing in many other apps.
Top 5 features of Calm that we love
Calm has an uncluttered, minimalistic UI that helps you stay calm while using it too! This is essential for all wellness apps.
With UIs in the language of your choice, Calm helps you enjoy the app in the language that you prefer. Currently, the app is in 6 major international languages including English, German, Spanish, and French, with more being added soon.
With stories that relax and rejuvenate you, Calm helps you fall asleep with ease
Calm's masterclasses let you avail exclusive, specially curated sessions from the world's best mindfulness experts.
Although this feature is not unique to Calm, we loved the subtle nudges that calm gives you to ensure that you stretch, warm-up, and get ready to power through your day while feeling relaxed.
The numbers to prove our point
According to a report by Sensor Tower, meditation apps around the world generated over $195 million in revenue and this is only set to grow, as sensors expect this industry to grow from $195 million in 2019 to over $4300 million by 2027! This represents a staggering CAGR of over 41%! With the meditation market in the US alone being touted to breach the $2 billion barriers by 2022, wellness apps are well on their way to break the bank.
It is not just our edit team or the millions of users that love Calm. Investors have been making a beeline for this app, with recent funding of $ 88 million bumping Calm's valuation to over $1 billion, making it one of the most valuable mindfulness apps in the world!
Why should you create an app like Calm?
The real question should be, why should you NOT create an app like Calm? With smartwatches, smart screens, smart speakers, and smart everything else ruling the world, why should you be left behind? Making a mindfulness app ticks all the right boxes in the app-o-sphere today. 
How can you earn money from an app like Calm?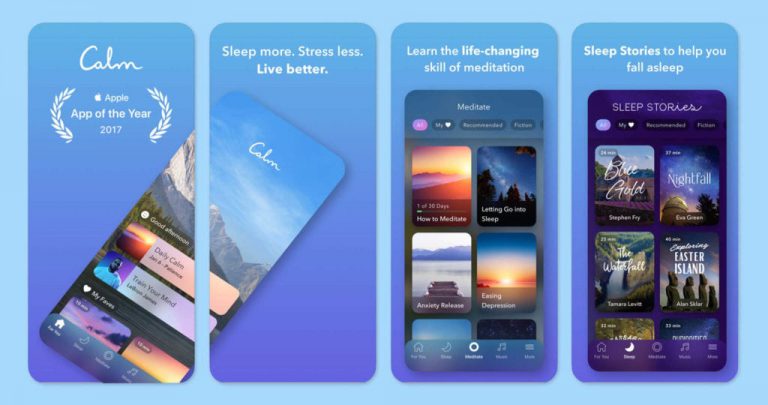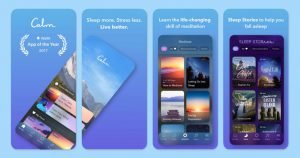 We're glad you asked. There are two main ways of monetizing apps like Calm:
Subscriptions are the most obvious way to make money from an app. Users can subscribe to monthly, weekly or annual plans and unlock non-basic features in the app, giving you consistent revenue.
In-app purchases help users buy specials such as masterclasses and other extras that are not included with your usual subscription or as a free member. This option can help you sell premium content over and above your usual subscription cost, helping you enhance your revenues even further.
Ads are an easy way to earn money from an app but can quickly get annoying for customers and are best avoided.
How much does it cost to create an app like Calm?
This is a difficult one to answer, but we will try our best. Note that with any app, an initial estimate is just a ballpark figure, which can vary greatly according to the number of features involved in creating the app. To make this convenient for both of us, we have broken down the various steps of app creation involved in creating an app like Calm into the number of hours it might take to build. Here goes:
Market research and requirements phase:

50-70 hours

Prototyping:

100-120 hours

UI/UX design:

80-100 hours

App development per platform:

300-350 hours

Testing:

180-200 hours

Marketing and content development:

100-120 hours
Taking an example charge of $35 an hour, this app should cost you somewhere around $20,000 – 30,000. Understand that app development can cost much more or much less depending on the choice of platforms (iOS, Android, WatchOS, AndroidWear, or more), gamification, ideation, and many other strategies that are best discussed with a consultant. So, what are you waiting for? Take the app-plunge and jump the app development bandwagon to create the next best alternative to Calm. All you need is a great idea, and we can take care of the rest. With Volumetree's extensive experience in making apps for the wellness and healthcare industry, they have the required knowledge, manpower, and technical know-how to ensure that your app is in good hands.