Stress testing is a great way to check if the product that you have created can withstand the extremes and the rigors of usage spikes. Stress testing is also important to ensure that what you have created does not buckle under extreme pressure. The novel Coronavirus pandemic has become the world's largest community-driven stress-testing tool. As it pushes economies, businesses, vaccine developers, hospitals and people to the limit, it will ensure that only those who planned for the future will tide through this crisis – hurt, but still very much in the game. 
For startups, these are challenging times. These are also times where the best minds should be put to work, ensuring business continuity and using interesting and ingenious ideas to propel your business, no matter what the situation may be – akin to selling neckties in the desert.
Startups around the world are most vulnerable to this pandemic as they have been relying on funding from VCs and other investors to run their business. Early-stage and growth-stage startups are increasingly at risk, as they do not have deep pockets or are running in losses that are written off by debt financing. A good example of this is Oyo, the start-up unicorn of India that has forced to lay off staff around the world to reduce its financial burden.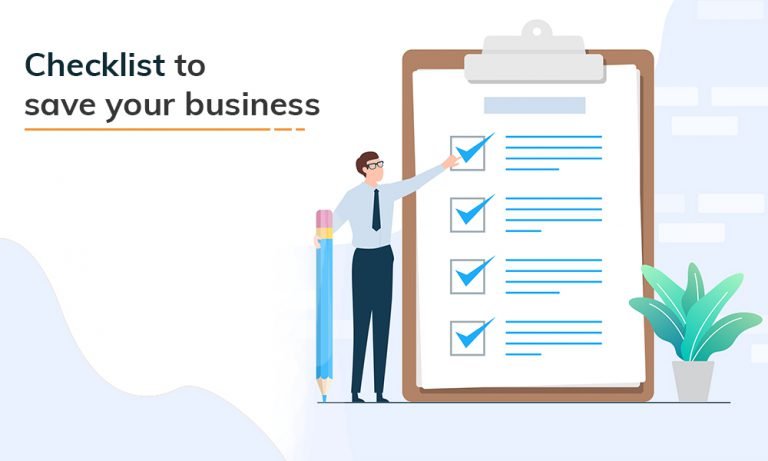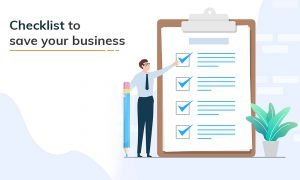 Business Continuity Planning
The best way to plan for this crisis is to ensure Business Continuity Planning. Business Continuity Planning or BCP is an important part of the disaster management capability of a business and can define the sustainability, the strength and the availability of good management practices. A business that has planned for the future will ensure that they have enough cash-in-hand to run with a major revenue loss for up to 1 year, and then to continue running with reduced expenditures and strength for up to 24 months in the case of need. However, this plan must be in place in advance so that you can put it to work when lockdowns strike. You can also utilize this plan now, but ensure that you think of all the possible scenarios before you start working on your cost-cutting strategy.
A matrix was showcased at Sequoia Capital that showcases potential scenario models that can help enterprises create a structured plan. This matrix showcases scenarios that are outside your control and those that you can control, helping you leverage your resources to the best of your ability. A good way is to start with plans on the left with the intent to stay in the "green" bit as much as possible and eliminate the reds.
Most businesses must have realized by now that raising funds in these times is difficult. Keeping costs in check and ensuring that you curb unnecessary expenses is important during these times. Many times, stopping unnecessary services can automatically free up funds that you expect to raise. However, a delayed response should not be considered to be a lack of investor interest. Those individuals are facing similar limitations as you are, whether in life or business.
Communicating with external stakeholders
Enhancing your communication rates with external stakeholders is an important aspect of business during the lockdown. Stakeholders love being informed and understanding that you are on top of things. In a nutshell, keep your stakeholders, customers and teams constantly updated and informed about what is going on and how you plan to address the situation at hand without making inconsistent or contradictory statements.
For younger startups, risk management should ideally be done by assistance and resources of their investors. Plan working capital requirements efficiently so that unprecedented times do not catch you unawares. Discuss terms with your suppliers to ensure that you can maintain continuity without hampering quality.
Redefining strategic relationships
When downturns are sustained, many companies end up making a difficult choice of either merging with others or continuing operations at a slower pace. If you must, consider working with an advisory firm or a banker to drive this process for you. Most mergers and acquisitions occur between business owners who know each other well for years and understand how the technology of one can help the other. Acquisitions can either be cash-only, equity+cash, asset buyouts or stock purchase or a combination thereof. Do ensure that you work out the tax ramification of the acquisition. 
Working from Home and redesigning business processes
Working from home is a totally different animal compared to having your staff work in the office and needs to be dealt with differently. Here is what can work:
Increase engagement levels
Working from home needs more engagement from the management as employees will lose focus more frequently than at work. Follow all team rituals and call out working hours, but be accommodating if an employee has a genuine reason. Celebrate wins and events like birthdays remotely. Provide individual feedback only in 1:1 chats. 
What not to expect?
Do not expect availability on-demand, and 24/7 availability. Employees must be held accountable, but not asked to be available even when working from home. Natural breaks, power cuts and internet issues cannot be avoided from home and not everyone can afford redundancies. Do not assume, over communication is often better than misunderstandings. Follow up, remind and ask for updates but do not micro-manage.
Set working regimens and rituals
Ensure that scrums and stand-up meetings are performed as usual. Use simple update formats that enquire about the plan, the delivery, any carry overs for the next day and reasons for delays. If you are using a software like Desktracker ensure that it is configured appropriately to accommodate challenges for work from home.
Meeting recordings and schedules
If you do not already do so, record meeting MoMs. Ask employees to join video calls, which will facilitate enhanced attention from their end. 
Realistic expectations, realistic outcomes
Demand commitment from your team but ensure that you set clear expectations. Encourage your team to take the breaks they usually do, and if an employee takes a leave, respect the fact that they are on leave. Ensure that each team member knows what their goals are, clearly. Clearly define all ownership, timelines and document work completion to ensure accountability.
We hope these methodologies will help you emerge a stronger, stress-tested company after these trying times. As experienced technology partners Volumetree can help your company ensure that the products you showcase are tested to withstand the current tumultuous times.