The elderly and modern technology seldom go hand in hand. When it comes to the internet, this gap gets wider. Most technology today is designed—or mass-produced for the current generation. Young people drive the industry, with their wants overcoming their needs until they turn 40. It is only natural that most of the technical innovations will also be done keeping them in mind. However, the IT industry overlooks the fact that the people who use their software and hardware today will be over 65 soon and would find it difficult to stay in touch or keep up with the rapidly changing tech landscape.
See also:
Including the elderly as a target audience
As people age, they experience physical and mental changes. They seem to be happier and appreciative of their existing belongings and have fewer wants than before. Ageing also makes it difficult to adapt and jump to use newer technology. As innovations in technology are designed for people less than half their age, they find them to be too fast, or too complex for their needs.
In this article, we will cover the common problems the elderly face while using software and hardware that is produced en-masse and is not specifically designed for them. Websites, mobile apps and hardware should be designed keeping a broad age spectrum in mind and leaving out 20% of the world's population are missing out on a huge market that is still untapped.
Ensuring that your software accommodates some common problems that the elderly (we're considering anyone over the age of 65 would be more likely to face the problems that we have listed below) face include:
Vision
As we age, the lens of our eye loses its flexibility and starts to "harden". This condition is called Presbyopia. Presbyopia makes it difficult to read small text or text in which characters are closely put together.
Progressive colour blindness is another problem that some face and can cause usability issues for software and hardware components that depend on colour coding (for example blue and black might seem similar to those with visual problems).
Things to note:
Avoid using colours such as blue for major interface elements.

Test all interfaces with screen readers.

Avoid small text sizes in menus and labels. 

Allow personalization of text sizes.
Hearing
Hearing capabilities decline as we age and many of those over 65 suffer from some sort of hearing loss. This can cause problems while listening to conversations on a phone unless the speaker is on, or hearing notification tones. Videos and presentations become difficult to comprehend. Adding subtitles or using vibrations as notifications can help.
Things to note:
Do not rely completely on audio notifications. 

Allow or provide subtitles for videos, audio files and presentations where it is important for the user experience.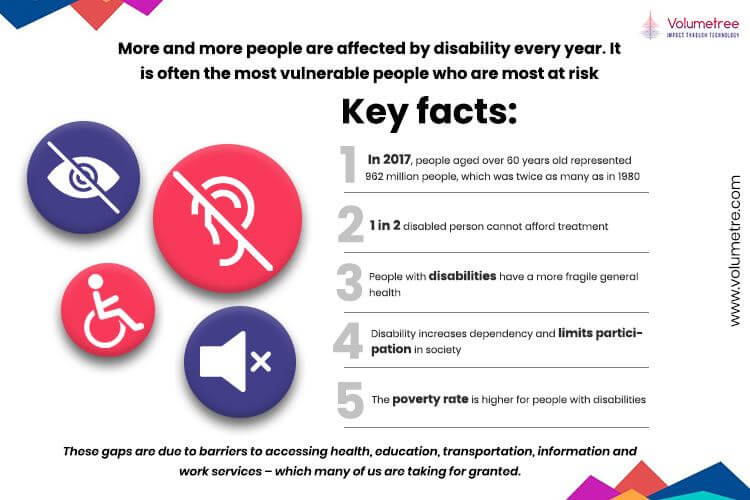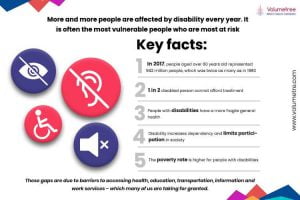 Memory and decision making
Memory can be affected by ageing in many ways. Short term and episodic memory are particularly impacted with age—and this is what makes it difficult for the elderly to relate to new concepts in a product. Most of the elderly supplement this with pen and paper—a time-tested method of keeping notes. However, in the age of the mobile, notes are essentially an app in the phone, and those with memory issues might not remember the name of the app at the outset.
Things to note:
Reduce dependence of actions across screens.

Give alerts and reminders as cues.

Introduce new features gradually.
Stages in life
A common security question while you attempt to create a new e-mail ID, or an account online would be something like "what was your first car" or "what was the name of your first pet". When I asked my 75-year old aunt (who received an iPhone as a gift and had to create an Apple ID to use it) this question, she laughed and said: "I have no idea what car I bought 50 years ago or what was the name of my first pet! What a dumb question!". 
However, for a 30-year old, this question is absolutely relatable and makes total sense, but when projected to a 75-year old, it becomes a chore.
Things to note:
Ensure that the content and functionality in your app or website does not assume a particular age group or life stages while being designed.
Input methods
As motor skills decline with age advancements, using smaller or newer navigational methods such as clicking the company logo to go back to the home page or using small, difficult to reach directional elements can be counterproductive for the elderly. As manual dexterity in fingers declines, so does the ability to input text in smaller screens or to touch small navigational elements.
Things to note:
Keep navigational elements simple.

Do not use small or unknown ways to move around your app.
Prior experience with technology
Many of those over 65 might not have found the need to use modern devices such as computers or smartphones at work or home. Many of our elderly today use mobile phones the same way as they use a land phone, often not looking at the device for days.
Taking experience for granted might deter new users and cause a high rate of abandonment in the elderly.
Things to note:
Do not assume prior experience with technology.

Test all components for usability across age bands.
In the race of minimalism and reducing unwanted elements, we often forget that some of our target audience might be out of the age bracket disruptive design is targeted to. For most of us, using mobile phones is as natural as it was to use a cordless phone in the 90s. However, as we age, we find ourselves using simple, familiar devices and software more than innovative, radical, new interfaces. The modern software and hardware should be easy-to-use for most age groups, regardless of prior knowledge.