2020 is unofficially the year of the Coronavirus, the year of isolation, the year of Dalgona coffee, the year of binge-watching and the year of online learning. This Coronavirus-induced lockdown has impacted every country around the globe. Driving economies to the brink of collapse and causing businesses to suffer all around the world, this global pandemic is showing no signs of stopping as it ravages one country after another. Over 5 million people have been affected by this highly infectious disease and over 300,000 have succumbed to it till date. As scientists around the world scramble to create a vaccine for this disease, all the world can do is wait, keep stress levels low, and hope for a cure to this dreadful disease.
Is e-learning a trend in 2021?
To know the answer, let's look at the industries that are booming in this crisis
Not all industries have been impacted equally by the pandemic. While brick-and-mortar stores have had to shut shop or think of innovative ways to continue their business, others like Masterclass have prospered. Here's a small list of verticals that have witnessed growth during the coronavirus crisis:
Delivery services have received heightened interest during the lockdown. With newer, local players entering the market every other day to ensure that essentials are delivered to those in isolation. This also helps those who are out of a job to fend for their families by becoming a runner for these companies.
As people get increasingly concerned about their health while at home, health and fitness services such as health and fitness apps, video-based fitness regimens and many more have been gaining increasing amounts of traction during the lockdown
People have started small DIY projects to kill time at home. These include gardening, pottery, landscaping, home cleaning and many more.
TV and online entertainment
Millions of people stranded at home are spending a lot of time watching tv shows and movies on popular platforms such as YouTube, Netflix and Amazon Prime, giving a major boost to those creating content on these platforms.
Telemedicine got a major boost as those in need of healthcare had to visit their doctors, increasing the adoption rate tenfold.
A major impetus was received in terms of the adoption rate of cloud computing. 
EdTech or educational technology
Educational technology has received the biggest boost during the lockdown. As colleges, schools and training providers scrambled to move online and people increased consumption of online content due to the availability of time, EdTech providers have raked in the biggest increase in subscriber base in the last decade. Of all EdTech providers, the one in focus for this article is Masterclass.
What is a Masterclass?
Masterclass is an online EdTech startup formed by David Rogier and Aaron Rasmussen that provides classes taught by celebrities to the masses. The masterclass aims to use the popularity of these celebrities to drive people to their platform. Their platform has a diverse set of video classes on nearly every subject ranging from film direction—taught by Martin Scorsese to tennis, taught by Serena Williams.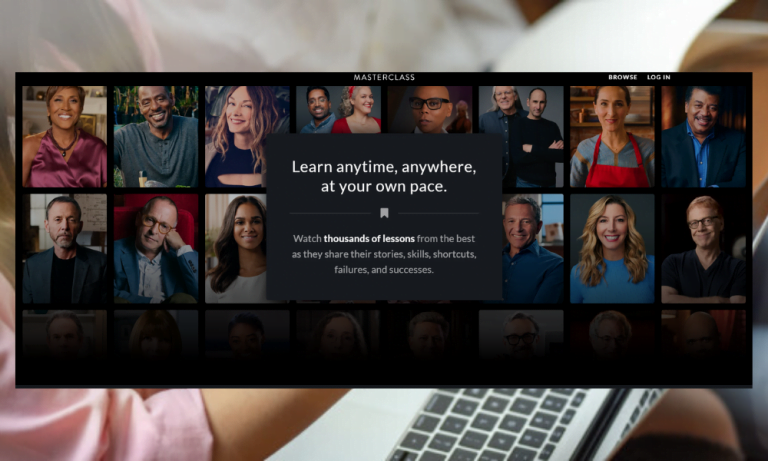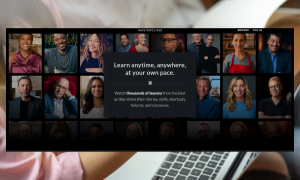 What makes Masterclass unique?
The uniqueness of Masterclass lies in its content. With most EdTech platforms running for quantity rather than quality, Masterclass provides original, high-quality content that is unavailable elsewhere, making it a truly unique platform with no equal. Masterclass specializes in producing capital-rich MOOCs or massively open online courses. These courses are created as a part of a high production-quality video series with big names in the business. As an example, the first seed funding of $1.9 million received by Masterclass was used to recruit Dustin Hoffman for producing their first class on acting. Although producing celebrity-driven MOOCs is a capital intensive, high-risk gamble, in the case of Masterclass, it paid off. Some of the benefits of Masterclass include:
Amazing celebrity instructors
Instructors and teachers on Masterclass are experts in their craft and are not faking it in any way, making it totally worth spending your time and money on their classes.
Cinema-grade production quality ensures a video experience that is unparalleled by any EdTech provider.
With topics that can interest writers, home cooks, musicians, journalists and nearly anyone you can think of, Masterclass has something for everyone.
Masterclass ensures that their classes start from the basics and build up as the course progresses, making it easy for novices to jump the bandwagon. Their courses ensure that they do not intimidate new learners.
With a wide variety of resources that supplement the class including downloadable workbooks, top-quality articles and more, these courses ensure that you stay engaged no matter where you are.
Availability on multiple platforms
No matter what platform you use—Roku, Fire TV, Android TV or Apple TV, Masterclass has you sorted. You can watch your classes on any supported platform and even purchase them from Amazon Fire TV or Roku.
Learn at your own pace. There are no specified time limits to complete a course. Learn when you want, as long as you have an active subscription.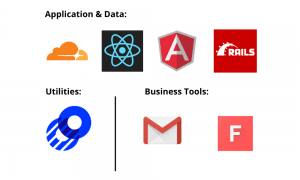 How did this strategy work out for Masterclass?
Within the first 4 months of launch, Masterclass had already sold over 30,000-course signups. From this more-than-modest start to over a million students today, they managed to enthrall audiences and double their business year upon year to reach the $800 million valuations they have today. Masterclass today is one of the most dominative has become one of the top 5 EdTech platforms, along with Udemy, Coursera, Udacity, and many others.
How many funding rounds has Masterclass received?
Masterclass has received total funding of $236 million in 7 funding rounds till 2020. Their latest (Series E) funding of $100 million was raised on the 20th of May, 2020. Their main funding rounds include:
Feb 2013: Seed Round – $1.9 million, led by Harrison Metal

Jan 2015: Series A – $4.5 million, led by Javelin and Harisson 

Feb 2016: Series B – $ 15 million, led by NEA, Bloomberg and Novel TMT Ventures

Mar 2017: Series C – $35 million, led by IVP

Sep 2018: Series D – $80 million, led by IVP, Atomico, NEA and Javelin

May 2020: Series E – $100 million, led by Fidelity, Owl Ventures and NEA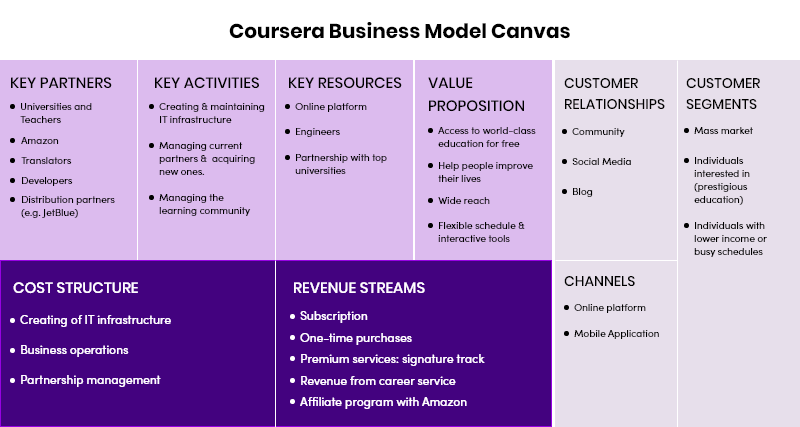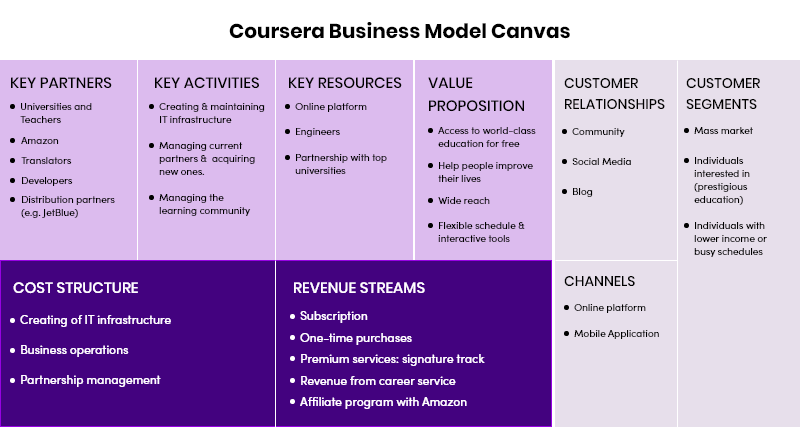 What are the business and revenue models of Masterclass?
Masterclass uses a simple, but effective pitch—Famous people teach you the thing that made them famous. For $180 per year, you get access to over 80 classes that may have up to 40 video lessons, notes that summarize the main points, reading resources and much, much more. This has ensured that users stay engaged, no matter where they are. Coupled with the fun factor, cinematic effects and the soft lighting, this $180 per user easily translates to over $5 million from their first 30,000 students alone. 
Although many consider the premium subscription revenue model to be passé, Masterclass has proved otherwise. They have made quality content from a VIP instructor available for the masses at a somewhat approachable price point. What Masterclass did was deliver a masterstroke that resulted in becoming a sensible economic decision for them, with their subscription-based model being responsible for over 100% of their revenue.
Should you create a platform like Masterclass?
Yes and no. Although creating a celebrity-driven MOOC platform might be difficult to achieve in terms of the price of content creation and creator availability. Creating a similar MOOC platform—sans the content is possible, and if you can get premium content—an amazing opportunity.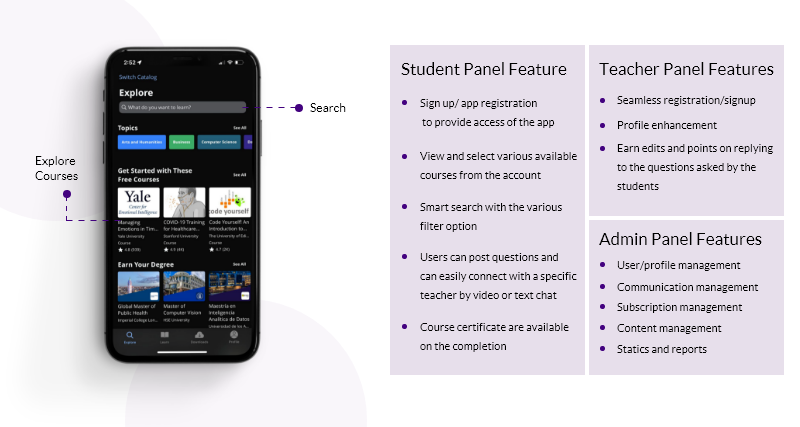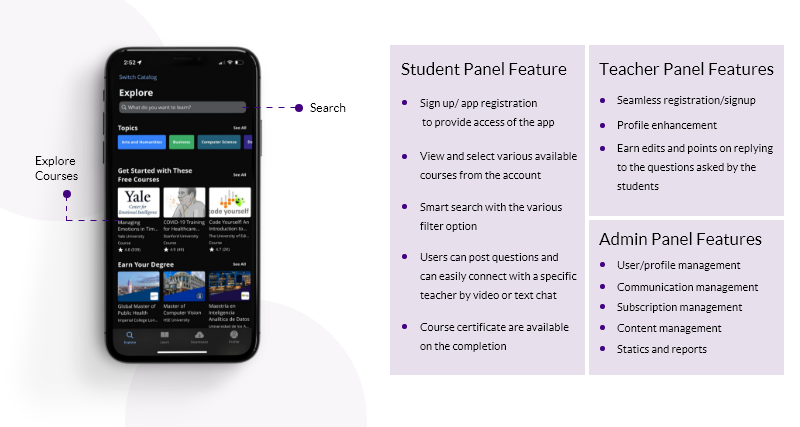 Features to include in your Masterclass like App
Masterclass is essentially a learning management system with a cinematic twist. Building an app like Masterclass will require a list of must-have features without which the app might not appeal to your audience. Here's a minimal set of features without which your app won't be a hit:
Detailed course page with timelines and all the information required about the course

A comprehensive search module to look for the course that best meets your needs

Offline mode for studying "off the grid"

Push notifications to notify users of new features, additional courses or updates to courses they have already purchased

Login/Sign up with SSO and social logins

High-quality audio and video streaming that can work on all types of networks (including those with varying speeds)

A robust backend with a database that can easily cater to large volumes of data

User profile creation

"Master" profile creation

A request feature to request for a particular type of course

Feedback

Sharing the course on social networks

Customer service to address any problems/complaints
This is a basic set of features that apps like Masterclass must include to be acceptable for users. Our product experts can help you to curate a list of features that your users will love!
How much does it cost to create a platform like Masterclass?
Now, this is a question that is easier to answer. Creating a platform like Masterclass involves both recurring and fixed costs. These costs include:
Development costs
This is a fixed cost and range from $30,000 to $50,000. This will include integrations with various providers where you would like to showcase your content, creating web and mobile apps, TV apps and other ways you wish to serve content to subscribers. This cost also includes creating payment systems and one-time setup fees for your hosting platform provider.
According to our dev team, the best tech stack for a platform like Masterclass or Coursera would include the following:
Languages: Scala/JavaSript/PHP/Python
Web Server: NGinX
Storage: Amazon S3
DB: Amazon Relational DB, MySQL
Search: Amazon CloudSearch, Elastic Search
Recurring costs
Recurring IT costs include costs for infrastructure, hosting, bandwidth and storage. These typically range between $25,000 to $35,000.
Recurring non-IT costs include promotions, marketing, legal and advertising costs. These may be adjusted according to your budget, but for a startup that is aspiring to be as popular as Masterclass, signing up individual celebrities can cost upwards of $150,000 plus revenue sharing, raking up your costs manifold.
Final Words
Creating a platform that offers MOOCs is a good idea during the pandemic. As millions of people are sitting at home today, the audience for your courses is potentially massive and in unprecedented numbers. Although you might not have the first-mover advantage, having an innovative idea advantage can help you make a mark in the market.
How can we help you?
With Volumetree's extensive experience building apps for a variety of industry verticals, they are a valuable partner that can help you ensure that your idea can succeed. Contact our sales team today for more information about how we can help you succeed in your venture.