America has suffered the most from the global Covid-19 pandemic with more than 1.7 million people infected and more than 100,000 deaths until May 2020. In this really difficult economic situation, nearly every business is struggling, but America's small businesses have been hit the hardest.
Almost one-third of small businesses (31%) and half of the personal businesses (52%)  had to stop their operations in this crisis. These businesses are extremely critical for the economy because nearly two-thirds of new job opportunities in America are dependent on small businesses.
Facts and figures gathered post the lockdown is worse, where only 45% of small business owners and managers are actually looking to hire the same number of workers as before. This percentage is down to 32% for personal businesses. This situation, however, is not a matter of choice, but of necessity and a desire to tide through trying times.
Those who have not thrown in the towel yet and are fighting for their bread and butter are facing significant obstacles to get capital and customers. Almost 28% of small business owners believe that cash flow will be the biggest challenge in the net few months and around 20% believe that lack of demand will test their patience in the market.
The State of Small Business report published by Facebook is based on a survey of nearly 86,000 business owners, managers, and workers in America with fewer than 500 employees. As per this survey, almost half of the small business owners (51%) have already increased their online presence and communication with customers, and 36% of total operational businesses in America are now conducting all sales online. This report showcases the struggle for survival that every small business faces on a daily basis.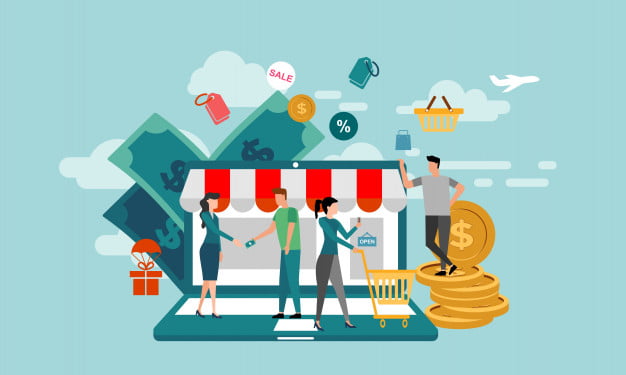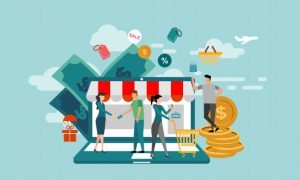 Going digital is the only hope for small & personal businesses that are planning to rough it out during this crisis. Tackling this problem head-on is an innovative global software development company – Volumetree.  Volumetree is providing highly customized mobile and web-based solutions that will give the right solution for your client's needs. From e-Commerce solutions that will help business owners to set up their own "Online Stores" to delivery services, rental services, and many more, Volumetree is leaving no stone unturned to ensure continuity for your business in these trying times.
In times where customers can not reach your business, businesses must rear up and reach their customers while providing a safe shopping experience. Volumetree wishes to make running a business effortless and wants to empower every business owner-from small local shops to global giants so they can connect with their customers through their innovative products.
Before the crisis as well, Our products were already serving many clients across the globe, and a new line of products showed accelerated growth as businesses started opting for tools to ensure business continuity during the ongoing crisis. 
In this new world order, we did not expect such enthusiasm of the market in embracing the digital revolution. Even the thought of large multinationals such as Facebook and Amazon switching to a work-from-home scenario was unheard of. For brick-and-mortar stores, the story was similar. They were unable to take the technological leap due to the traditional way brick-and-mortar businesses function, but their entrepreneurial spirit won during this pandemic and ushered in a digital area for them faster than they could imagine.
Volumetree is an innovative software company with offices in 3 continents. Volumetree aspires to help businesses of all sizes to grow and be profitable during this crisis by taking their business to their customers instead of the other way round. Their innovative approach has helped many businesses tide over this crisis and emerges as early adopters in their segment. Do you have a struggling business that needs to find customers? Speak to one of our consultants so we can get you to your customers-fast.