Traveling somewhere in Boston and confused about whether to rent a car or something else? Believe me, you'll get frustrated the next moment if you board a car or a bus. 
The updated technology and the digital world are leading to traffic congestion which is just impossible to escape. 
Can't believe it? Have a look at below stats:
Boston (164 hours lost due to congestion) and Washington D.C. (155 hours) ranked as the most congested cities in the United States, over 15 hours per year more than the next most congested cities, Chicago (138 hours) and Seattle (138 hours).
New York City is the slowest U.S. city with 'last mile' speeds of 9 MPH, meaning it is faster to bike than drive or taking the bus.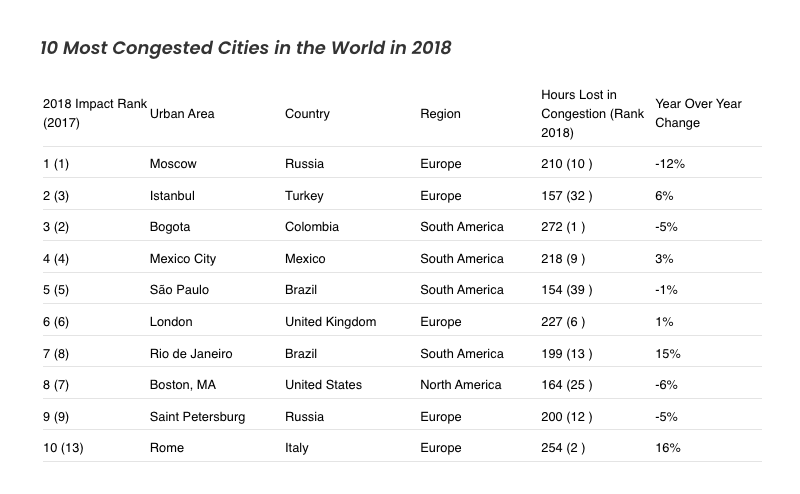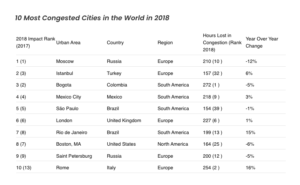 How e-Scooters can lend a helping hand to address traffic congestion issue
These major concerns have led people to look for some alternatives and get rid of traffic congestion problems. Business owners have got an opportunity to tackle this problem smartly and deliver a solution getting inspiration from apps like Uber by developing on-demand apps for the customers' ease and convenience. 
And now, certain bike-sharing mobile apps including Lime, Bird, VOI, etc have been launched which gained the spotlight in no time and have attracted a strong customer base across the globe.
Bike-sharing service Lime has crossed 100,000 rides in Miami in less than a year. 
People are simply welcoming this technology as it is a cost-effective solution that saves their time spent in traffic congestion. In New York itself, around 6,000 shared bikes have spread across 300 bike-stations and in Paris, there are 18,380 bikes can be picked up and dropped off for riding across the city. Whereas Antwerpen is set to release 1,800 bikes at 150 stations shortly.
e-Scooter apps are becoming the latest trend that is making the bike-sharing industry an economical and greener sector. As it accompanies not a large investment and comes with zero possibilities of risks, industry makers aren't hesitating to get into the e-scooter app development. So, it is getting full support from investors as well as the general users.
Benefits of an e-Scooter App?
Let's move and explore the reasons why e-Scooter is getting appreciation globally
Although the e-scooter development process is a risk-free approach for the investors, this is not the only reason businesses are investing in it. And the same goes for the general citizens, there are many reasons which have made people rely on these services without thinking of any other alternatives. So, let's get a quick look at the major factors.
Avoids traffic congestion: Instead of getting stuck in traffic for long hours, the size of these dockless scooters is just amazing. You'll get an idea once you ride it that how easy it is to get rid of the traffic and roam freely on the busy roads.
Ecologically preferred: Unlike cars and buses that run on gas, e-scooters turn out as an environmentally sound alternative to commute. Thus helps in conserving natural resources, with no exhaustion gas emission.
Easy maintenance: E-scooters demand negligible maintenance services, and this is the reason business owners are approaching the industry. The maintenance charges are quite affordable and easy to maintain. So, you can receive steady revenue out of the e-scooter industry.
Economically viable: Do you know, in Copenhagen, traveling via bus can cost you between 4.60 USD? But the good news is that riding an e-scooter starts at $1 only. So, people who are looking for an affordable ride or are out to explore a new city can travel without worrying about the commutation expenses.
Check it out "Why is there a need to develop an e-scooter mobile app to skyrocket your e-scooter business?"

E-scooter mobile app features list
Features You Cannot Miss When You Want to Develop An E-Scooter App
There are no hard and fast rules when it comes to developing a mobile app. But there are some of the features you simply cannot miss when it comes to e-mobility. Here I will jot down some of the features that will help you clear your confusion and will help you turn your business venture into a masterpiece.
#Help Your Audience To Locate, Reserve, & Unlock The Nearby E-Scooters
Your app must have a function which will guide your customers to first, locate the e-scooter. Once they locate the nearby scooter or scooters, at their convenience, they can choose one and with a GPS navigator locate it and book the ride.
Another principal feature to make sure that you are serving your customers well is the locking and unlocking of the scooter. Like Bird, you can add a QR code on the e-scooters, and with the help of your mobile app, you can unlock the scooter. In addition to that, it also helps you minimize the risk of being theft.
These above features are elementary to interpret, and you must know that the key to success in e-scooter business is the simplicity of your mobile app.
#Help your Audience To End The Ride & Lock the E-scooters with Your App
If the end is well, then all is well. Your customer takes the ride and now reached his/her destination. It is time to end the transaction but wait; he/she cannot lock the e-scooter from the app!!!  You need to make sure that you give them a feature which help them lock the e-scooters.
Keep a feature that will ease your customers to end the ride from the app. Once they complete it, the scooter will lock itself and will be available for other customers on the map.
#Make Tracking Of The E-scooters Easy For Your Customers
You need an app feature that makes easy for your customers to track e-scooters not just before the ride but during the ride as well. Live GPS tracking can come in handy here. You must make sure that your e-scooter app enables your customers to track the live location.
This feature revolutionized the e-scooter tycoon Bird. Even Uber made sure that their app has a live tracking feature. So, you don't want to miss out this feature.
E-scooter App Development Cost
Wondering about how much does an e-scooter app cost? Let's get an insight!
Now once you are clear with the benefits an e-scooter app will offer you, the next question that strikes your mind would be- how much does it cost to build an e-scooter app? Well, let's check it out. 
Being in the startup stage of a business where you have a limited budget and fear risks, I well understand your concern about the app development costs. So, I'll give a transparent view of how much will an ideal e-scooter app cost you. 
Firstly, the total cost of developing an e-scooter mobile app will solely depend on the app features you ask to integrate into your app and the hourly rate of the development team. Below are a few basic features which are necessary to include in an app-
Real-time GPS tracking

Smart lock

Secure in-app payments

QR code scanning

Multi-platform accessibility
As eBike and eScooter adoption percentages continue to skyrocket globally, apps that offer eBike and eScooter rental have become a godsend for bike rental companies. You can use this table to find the features you need and estimate the number of hours required to develop your application. You can then use the going development rate to get a ballpark figure of your eScooter/eBike rental app. 
Note that these features, costs and timelines may change as these features are added and removed from your App.
Today, most apps require user registration and profile management to provide better analytics, track their activity, and curate offerings tailored to users' needs.
| | |
| --- | --- |
| Design time | 10 hours |
| Backend development | 20 hours |
| Front-end development | 40 hours |
Creating vendor profiles and vendor registration pages is essential if your app has third-party vendors for spares or bikes.
| | |
| --- | --- |
| Design time | 10 hours |
| Backend development | 15 hours |
| Front-end development | 30 hours |
Barcode/QR Code scanner for locking and unlocking
Riders unlock eBikes using a QR code on the bike. Apps make it convenient to lock and unlock bikes with just one tap.
| | |
| --- | --- |
| Design time | 30 hours |
| Backend development | 30 hours |
| Front-end development | 30 hours |
eStore and shopping carts 
eBike sharing apps require an eStore and shopping cart functionality so people can shop for accessories they need.
| | |
| --- | --- |
| Design time | 7 hours |
| Backend development | 15 hours |
| Front-end development | 20 hours |
Many eBike sharing apps also offer rental and subscription services in which you can pay a monthly fee to rent eBikes.
| | |
| --- | --- |
| Design time | 15 hours |
| Backend development | 30 hours |
| Front-end development | 35 hours |
Payment gateway integration
Online reading platforms require payment gateway integrations to ensure that users can pay for rides or subscriptions online.
| | |
| --- | --- |
| Design time | 10 hours |
| Backend development | 15 hours |
| Front-end development | 15 hours |
Push notifications are essential to send status updates, offers, payment reminders, etc.
| | |
| --- | --- |
| Design time | 2 hours |
| Backend development | 12 hours |
| Front-end development | 14 hours |
Riders look for statistics such as current speed, average speed, calories burnt, heart rate and many others.
| | |
| --- | --- |
| Design time | 15 hours |
| Backend development | 20 hours |
| Front-end development | 20 hours |
Navigation and parking spot location
Riders use the navigation system to find their way around the city and find a place to park the bike. First-time riders use the app to book a ride online and locate the nearest eBike.
Users need to be able to contact the developer or the platform owner. Contact screens and feedback sections act as a customer touchpoint and an information-gathering tool.
| | |
| --- | --- |
| Design time | 5 hours |
| Backend development | 8 hours |
| Front-end development | 10 hours |
To estimate the cost of your app, just add the number of hours listed here and multiply it with the hourly rate of your development provider. If your hourly rate is $50, an app with all the features listed above will cost approximately $24,150 to build.
Note that these costs may reduce or increase depending on the number of features you need in your app.
In addition to those listed here, you can have dozens of features that may require an in-depth analysis before providing you with a time estimate.
Moreover, if you have a flexible budget and wish to grab more audience towards your app, you can even go for additional app features like multi-lingual support and social media integration. This would help you in making your app a better option than the other alternatives in the e-scooter industry. There are companies that we researched are placing the cost of developing an e-scooter mobile app from $75,000 – $150,000.
But with Volumetree, we can say that with an average hourly rate of $28, cost of developing an e-scooter mobile app for your e-scooter business would be somewhere between $30,000 to $90,000 for starting of the platform. This could variate the more we delve into more complexities, business intelligence and introduction of new feature sets. Our average hourly rates are $28/hour, which variates if more specialized skill sets like data scientists or devops are utilized.
How Volumetree will help you in developing a Remarkable E-scooter App?
★ Discussing the App Idea
Our thinkers will brainstorm to understand the core idea. We possess highly qualified Business Analyst who will perceive your app idea and then create a blueprint according to your initial app idea.
★ Understanding Your Requirements
Once the blueprint is ready, our development team will analyze all the resources they'll need to gather to complete your app. They will review your requirements and then come up with a deadline for the project. They will give you a small brief on business intelligence, analytics and admin panel of your app.
★ Designing of the App
Our graphic designers will start working on your mobile app design to make it enticing and unique. With a high level of scrutiny, they will design your app to be user-friendly with easy navigation.
★ Developing the App
Our proficient mobile app developers are skilled and highly experienced with many object-oriented language and frameworks. With the help of clean codes, our developers will develop the app as per the design.
★ Proper Testing of the App
Testing is highly recommended, and we always are very cautious about it. Our team of Quality Assurance will scrutinize every element of your mobile app to make sure that you get the high-quality end product.
★ Regular Maintenance of the App
A mobile app is always in need of maintenance. We offer a minimum of 2 months of free support to make sure that our client faces no inconvenience after the development of the mobile app.
★ Branding of the App
We have a team of digital marketers who can help you in promoting your mobile app and services offered by it. With our efficient brand recognition campaign, your mobile app will get higher visibility on the internet.
Which Leads to Profit
With a full-fledged designing, development, and branding service, you will attain new heights in your business. Let Volumetree be your first choice in mobile app development and achieve newer heights and redefine success. We have done it for industry giants like Elby and BionX (Owned by Magna International) and now it's your turn!
Should you create an e-Scooter Mobile App?
A Brief Breakdown of the time frame – E-scooter app turns out to be a win-win situation
The scooter sharing app is growing rapidly and has gained power in no time. As per a Roland Berger consultancy report, bike sharing services are expected to grow to 5.3 million by 2020. Low startup costs and risk-free services of e-scooter app development is attracting business owners to invest in this sector and offer convenient commutation ways to the general people.
Users, on the other hand, are loving e-scooters who have minimal charges that an average person can easily afford. So, if you are planning to invest somewhere but are worried about the risks and consequences, e-scooter app development would be the right place for you. Following the right guidelines and working upon it thoroughly can definitely assist you in building an app like Lime, VOI or Bird. Now that you know how much and what will it take to develop a reliable and scalable e-scooter app, you must not waste time and go for it without any second thoughts.