Footfall reliant shops and small businesses
With entire cities in quarantine in many countries, small stores were hit the hardest. As they were relying on footfall for business, quarantines have forced them to either shut shop or to continue limited operations until infection rates reduce and virulence is controlled. Malls, eateries, shopping complexes and cinemas were also impacted as most were shut down by governmental directive, giving them no way to continue operations.
Events and conferences
Events and conferences around the world have been canceled or will have very limited attendance, causing huge losses to event organizers and those reliant on attendees for their business. Cancellation of events has also resulted in the loss of potential partnerships and new business acquisition at these events. According to reports by PredictHQ, it is estimated that the cancellation of major tech events alone has caused direct economic losses of nearly $1 billion.
Although many conferences have switched to online alternatives, but these cancellations will continue to stifle innovation fThe world is going through trying times. COVID-19 has been spreading faster than the news, and has forced entire countries into a lockdown-like situation.
With high mortality rates, the Coronavirus has already claimed more than 7500 lives and this number continues to rise daily. Not only has the Coronavirus affected lives and families, but it has impacted businesses and economies negatively, causing it to be labeled as a global pandemic by the World Health Organization.
What is the impact of the novel Coronavirus on businesses?
Coronavirus has affected economies in many countries. Nearly all types of businesses have been negatively impacted by this outbreak and continue to do so as workforces dwindle due to high infection rates. This effect has largely been due to the reason that China is the largest production house in the world. Nearly 80% of the world's major manufacturers either source raw material or components from China and many manufacturers are reliant completely on China for finished goods. With China being the most impacted country by the Coronavirus, it has become difficult for some businesses to continue operations or maintain demand-supply balances or at least 6 months due to a lack of in-person opportunities.
You can check out the latest report here.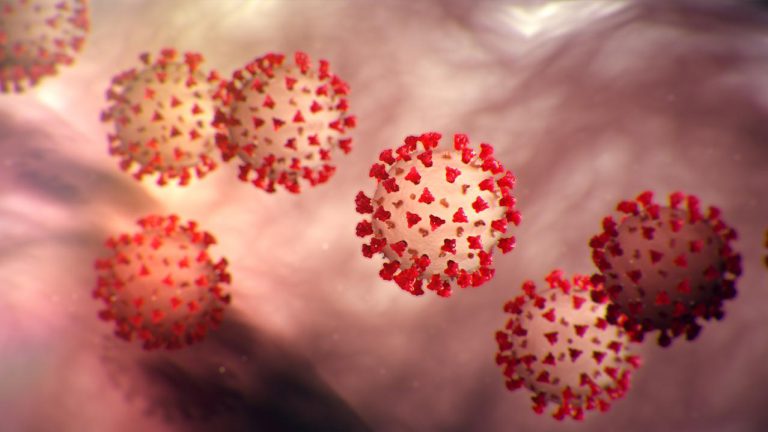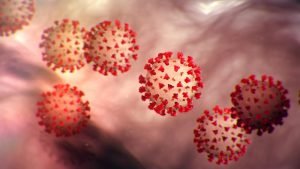 Supply chains and logistics
The hardest-hit large and medium scale business was logistics. With nearly 75% of companies witnessing or forecasting a disruption in their supply chain, lead times have doubled, and limited freight options by any route have made things worse. Most companies that are reliant on shipments from China for most of their production needs have been heavily hit, with nearly 60% expecting delays in shipments and difficulty in getting delivery information status reports from China.
Food and daily needs
Supplies of essentials have also been negatively impacted, with some countries facing food shortages due to limited supply in the wake of this epidemic. Shops have regularly been running out of food, medicines and daily essentials, with replenishments being slow, and in some cases, zero. Although authorities around the world are ensuring food supply to affected areas, the supply is not enough and has caused individuals to hoard supplies, making it difficult for those who are not able to stock for months at a stretch go without food.
Raw materials for medicines and components for medical equipment are largely sourced from China. This has impacted the delivery of supplies to affected areas, although most countries have ramped up production to ensure adequacy.
The fashion industry has also been impacted, with a large number of manufacturing hubs being in China or other countries that have been hit by the disruption in the supply of raw materials or finished goods.
The automotive sector has also been hit hard. As a large number of automotive components are sourced from China, this sector has been hit hard. Coupled with dwindling numbers of workers at plants locally and those in China, the automotive industry has predicted a decrease of up to 20% in production in the first quarter alone, resulting in a reduction of up to a million units globally this year.
China is the electronic and associated product manufacturing powerhouse of the world. With devices like the Apple iPhone and many others being manufactured majorly in China, supplies have been negatively impacted, the only saving grace being the annual massive stockpiling that Chinese companies undergo prior to the Chinese New Year shutdowns.
Public transport has been heavily impacted. As cancellations of flight tickets impact flight viability and concerns with infections reduce travel volumes, airlines have been forced to ground both crew and flights and reduce fares drastically.
The impact on medical facilities has been profound. With a staggering number of coronavirus-infected patients visiting hospitals with moderate to severe symptoms, health workers are overwhelmed and face problems dealing with those who are infected, risking their own lives as they treat them.
How is technology coming to the rescue of these industry verticals?
Technology has always been at the forefront of every industry in the world, helping provide solutions to complex problems that are otherwise impossible to solve.
The most profound impact of technology has been in the medical industry. As nearly overnight innovations help push and contain the infection by gunning to produce vaccines at a rapid pace, some other subtle inputs of technology have helped patients around the world get the care that would otherwise be unavailable.
For example, telemedicine and telemetry have been two key innovations that have helped doctors and caregivers immensely. Helping caregivers interact remotely with patients in isolation and using telemetry to get vitals without physically contacting patients has been a godsend for these workers, ensuring that they stay healthy to heal those who come to them for help and help others around the world where doctors are scarce.
In the automotive sector, production lines that are automated using robotics continue to function, helping companies meet some demand and not suspend production altogether, helping save jobs and give a much-needed impetus to the economy.
Drones, driverless trucks and self-driving taxis have gained immense amounts of interest, and have already been tested by companies like Uber. These initiatives can help the logistics industry by helping inter-location package delivery using drones and unmanned vehicles, showcasing that last-mile delivery can even continue during apocalyptic times. This will also ensure the delivery of essentials to infection hit areas, maintaining essential commodity supply continuity at all times.
Podcasts and videoconferencing have also made events that would otherwise be impossible, possible. Companies can continue to garner investor and customer interest by showcasing their products online and shipping them to those who need to review them. This helps in business continuity and boosting the economy.
On-demand services like cleaning, housekeeping, nursing, and home care workers are in high demand and on-demand service providers have been increasing the number of new hires tenfold in the US alone.
The coronavirus epidemic has helped the world know our readiness for an even deadliner disease. As this outbreak has helped countries gear up and get ready for the challenge, it will also serve as a learning for our future generations to ensure that technology is used not only for recreation and luxury but also for the betterment of mankind as a whole. In short, technology has positively impacted nearly every aspect of coronavirus marred industries and helped entire economies gear up to fight this calamity that has impacted the entire world.