It is a well-known fact that a development team can make or break a company. For all IT entrepreneurs and startups, this statement carries more weight than anything else. In the technology industry, the solutions you create define your company and if those solutions do not fulfill the demands and needs of your customers, your product will get buried in the mountain of apps that hit the app store every day. The first question that most of us reading this article would ask is, how does one go about getting a development team in the first place. Well, you have a couple of options. You could either:
Hire your development team
OR
Hire a dedicated team from a third-party provider
Hiring your development team
The usual way most companies accomplish this feat is by hiring their team. Hiring your development team gives you the advantage of being able to control the team directly, however, for early-stage startups and smaller companies, finding a dedicated team might be nothing less than a challenge. Additionally, it is even more difficult during the Coronavirus crisis for HR teams to effectively interview and hire candidates and bring them on board due to lockdowns in place globally.
If you have decided to hire your team, here's what you need to do:
Hiring a dedicated team involves the following activities-
Putting out listings for open positions

Hiring developers and QA engineers

Arranging IT and office infrastructure for the new employees

Hiring project managers to take care of your development team

Purchasing licenses for development platforms

Budgeting salaries and other associated expenses for this team
Not only is this activity time consuming, but it also involves the usage of significant financial and human resources. For early-stage and growth-stage startups, this will be a major financial overhead and will eat into your funding faster than you can imagine. To put things into perspective, a software engineer with about 2 years of experience in the US or Europe draws anywhere between USD 60-90,000. A similarly experienced QA engineer would draw anywhere between USD 45,000-80,000. Considering that an average development team consists of at least 2 engineers, 2 interns, and minimum 1 QA engineer, you are looking at minimum direct costs of about $250,000 per annum with a variance of 10-30%. 
Dedicated teams from third party providers
Outsourcing your development needs is an excellent way for early and growth-stage startups to ensure that they can get quality manpower for a fraction of the price. The low cost of hiring a dedicated team can cut down your expenses by up to 70%, and your headaches by up to 200%!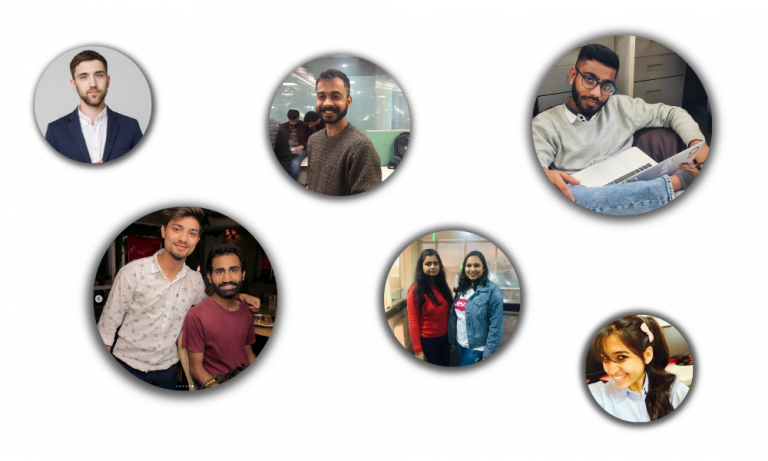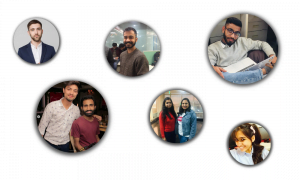 Finding a good development partner to outsource to involves the following activities:
Scouting for a reliable outsourcing partner like Volumetree

Checking out references, reviews and capability

Figuring out the team size required and figuring out scalability

Working with time differences if the team is in a different time zone

Working out legalities to ensure your rights and intellectual property protection
Why would you choose a remote dedicated team?
A remote dedicated team has many advantages over hiring your team. These advantages usually address the problems faced by early stage, growth stage and mid-level startups:
Most companies may go in for a dedicated team if they lack the in-house talent that is needed to perform a task and would not want to go through the long and tedious recruitment process.
Early-stage startups are always short of time, and with this resource not being on their side, the only way to speed up development is to hire more team members and scale up rather quickly. 
Most startups are in a constant race to churn out an MVP and struggle with the problem of planning. As they are relatively new to the development game and may not have an idea about how things would pan out, planning may go haywire at multiple stages during the project's lifetime.
Although an in-house team has significant advantages, remote teams make up for it in their low-cost for high-quality resources. As startups are mostly under-funded, remote dedicated teams make a lot of sense in their formative years.
Remote dedicated team statistics
In recent years, over 35% of the companies around the world decided to outsource their development needs as they believed that it gives them time to focus on the core aspects of their business. Interestingly, over 24% of the companies that outsourced development did it for increased efficiency and 18% of these companies did it for domain expertise. Additionally, over 41% of CIOs of global firms believe that their outsourcing spends will substantially increase in 2020 due to the COVID-19 situation being rampant. As more and more companies freeze hiring, including the global giant Google, remote teams are the way to go for the latter part of this year and the first quarter of 2020.  
"Customer Success Story"
How can you benefit from remote dedicated teams?
There are many ways in which a company can benefit from offshore or remote dedicated teams. Some of these ways include:
Focus and engagement
A dedicated team blends with your company and becomes a remote arm or a wing of your company itself. As the team is solely focused you're your project, you end up with dedicated resources, without the added cost factors. Also, as these teams understand your core model deeply, they offer enhanced productivity and goals, without the added distractions that in-house teams face.
Financial viability and large talent pool
For young startups, saving on costs is an important part of keeping their company afloat. Dedicated teams reduce costs of HR, hiring, training, infrastructure, support, administration and employee engagement. They instead pay for one, flat, per person fee which is also lower than in their home country. This factor alone can overshadow other options. Another distinct advantage is the large, experienced and vast talent pool that our outsourcing vendor already has on their rolls, saving you the time and energy while hunting for team members. You pick, choose, and go! It is as simple as that.
Increased productivity
For startups, productivity is important as they are on shoestring budgets and have limited time on their hands. This creates a problem for them when their resources do not perform optimally due to the need for multitasking as multiple projects could be going on in the office at the same time. A dedicated team can overcome these problems by ensuring that one team focuses on one project alone, giving them the focus to be productive and perform optimally.
Scalability
Dedicated teams are scalable as you can increase or decrease the team size according to your needs. This gives you the freedom of scalability and business sustenance without having to worry about employee termination or other administrative issues as these teams are integrated into other projects that need them at the vendor's end.
As you can see, skimping on product features for the want of manpower is something that every startup deals with, however, with dedicated teams from quality Remote Dedicated Team providers like Volumetree, you can now get that much-needed feature, without having to think about the additional costs involved in hiring more manpower and managing them during the project's duration. If you are a startup that needs a hand with a new product or a much-needed feature, do not hesitate to contact our sales team so we can help you bring your idea to life.