It is always difficult to automate an existing system. When the system has been in place for more than two decades and the healthcare staff is used to the way they have been working, it is nearly impossible to convince them to make the transition to the new system. This coupled with our business that caters to hospitals, making it critically important for the software to encompass all aspects of our business made it either frighteningly expensive to build, or just too complex for technology-challenged nurses and healthcare staff to use.
When we finally accepted the fact that software was the only way out, the first step in this process was to find the right people for the job to automate the system. When we first started to look for a dedicated team that could help us understand how we worked, a remote team was the last thing on our mind. We always believed that a remote dedicated team could never meet our expectations of quality, workmanship, and attention to detail.
When we met the representatives from Volumetree, they showed interest in our project and asked us about the problems that we faced. Although we had made up our mind to not work with a remote software vendor, Volumetree assured us that they just want to understand our problem, and then see where this goes.
We agreed and spent some time explaining our current situation to them in detail. What was great about the whole interaction was the number of questions that we were asked, making us slowly realize that they were trying to get to the bottom of the problem, which they did.
While other vendors would just offer us a software that could help us, team Volumetree came up with an entire plan to make our system extremely efficient and robust.
The plan included fool-proof software that took into account nearly every aspect of our business that needed work, along with a way to streamline our operations so that it would automatically remove any chances of error. We were sold.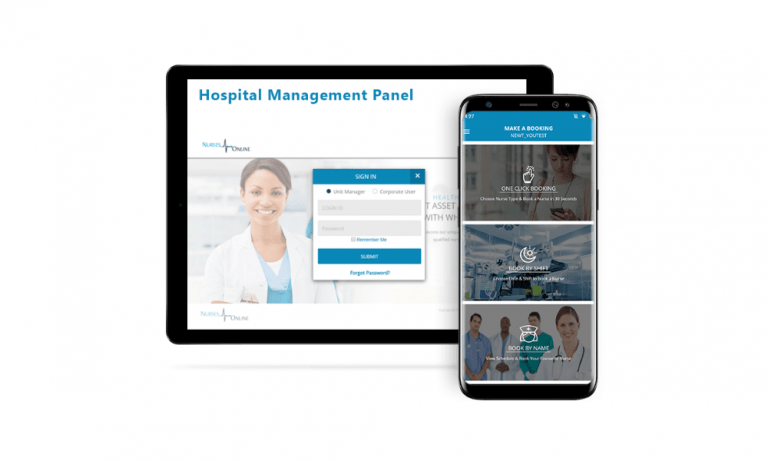 Volumetree proceeded to inform us about their presence in our country, further solidifying our trust in them and of their plan to offer us a solution in stages. This would ensure that both our employees and our partners would get time to adjust to this solution while taking into account the problems that plague mobile networks in our region.
In just weeks, team Volumetree developed a completely customized, world-class system that has helped us eradicate all laborious and time-consuming processes while ensuring that our team would now spend only seconds finding nurses for a hospital – something that used to take us hours!
Team Volumetree has enabled hospitals, nurses and Nurses Online to be as efficient as a completely automated or robotized system while taking into account errors that humans may commonly make.
Extremely user friendly, easy on the wallet, and with fantastic support – something that we would describe as Cherry Pie! We loved it!
The solution Volumetree proposed to us was extremely simple and minimalistic yet effective. Taking into account all the requirements and limitations of both our organization and our partner nurses, Volumetree created a solution for Nurses Online that has changed the way South Africa looks at on-demand hospital staffing – forever.