Software companies around the world constantly scramble to meet deadlines and deliver quality software to their clients. Ensuring a low percentage of cost and time overruns can ensure that your company stays on top of the customer satisfaction charts. Successful project execution also showcases professionalism and a well-thought-out approach to tackle problems, no matter how trivial or complex they may be.
What are the consequences of slipped targets?
Slipped targets can lead to project cancellation, reduced revenues, fewer opportunities, and depleted employee morale. This can also lead to a reduction in your credibility as a software vendor in the marketplace and a drop in your ratings.
How can your company ensure the successful delivery of projects?
 is the first step that you can take to ensure timely and on-budget delivery of your projects. Project management ensures that you plan, organize and manage the effort of your teams to successfully deliver a project within the defined budgets and timelines.  
What steps do you need to follow to accomplish this?
Although the road to effective project management is much longer and complicated compared to this list, this article will ensure that you get an idea of what you would need to do to start reducing your project overruns.
Initiation – Getting everyone involved
Keeping everyone in the loop is essential for the success of any project. This is the first step of the project management lifecycle. From the sales executives on the front line to the project stakeholders, everyone must be kept informed until the handover of the project to your client to ensure success. Keeping everyone on the same page at the beginning of the project is extremely important as it helps to maintain better collaboration and communication between the various teams that are working together to achieve a goal.
Planning – Creating a war room to get a strategy in place.
A complex plan can confuse people. What is of the utmost importance is strong determination in carrying through a simple idea – this is often touted as the surest route to success. An ideal written project plan should describe components in the following manner: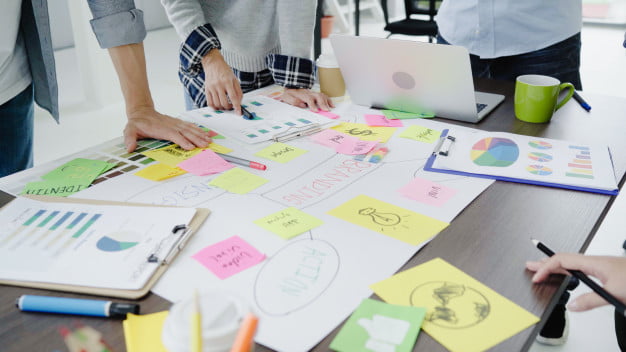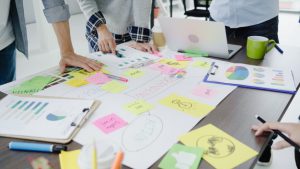 What are the various phases of this project

What are the tasks that must be carried out in each phase

Who will carry out these tasks

What will be the project's duration

What are the start and end dates for this project?

What are the start and end dates for each task?

What will be the deliverable for each task?

How long will it take to complete each task?

What is the allocated and approved budget for this project?
Remember – the best plans are the simplest ones. Keeping things clear and simple will help everyone understand your point of view effectively. Your simple plan will also ensure that people involved know what they need to do and when they need to do it in the very first meeting.
Execution – Clear and continuous communication-driven work
Drafting a plan is the first step to success. Executing it successfully is the second one. The two most important things for successful execution are communication and file management. 
Communication can make or break a project. Ensure that you have chosen an appropriate communication channel for the entire team. This reduces the chances of resource isolation and that everyone works together, according to your plan.

An efficient file management regimen will ensure that all critical business information is in one place and is easily accessible for everyone in the case of need.
Monitoring – keeping the progress in check
Most projects have many tasks and teams. The teams further have many team members. To ensure that all team members are working according to the plan is extremely important for the success of a project. Noting work hours for each task, knowing any overruns for a specific task and knowing which tasks are complete is essential. This will give you a clear picture of how far along are you in the project and how much longer do you need to go to ensure that it is completed successfully.
Controlling – tweaking and improving to ensure success.
Although controlling and monitoring appear to be very similar activities, they are complementary. You monitor what is going on in a project to analyze the shortcomings and take effective measures to control them. This involves the following tasks:
Weekly team meetings to review plan compliance for individuals

Regular reporting process establishment for teams and management
This will ensure that everyone is aware of the current status of the project, what has been achieved, known risks (if any) and steps taken to mitigate those risks.
Closing – preparing for delivery
Formal project closure is the last and most critical step of the project management process. At this step, ensure that all loose ends are tied, all associated tasks and activities have been completed and a final re-check has been done to eliminate any possibility of things being left out. After all sanity checks are done, create a final project report, and inform all project stakeholders and team members that your project is now complete.
Although all these might seem like daunting tasks, they are made easier with project management tools. Using project management software can help you deliver successful projects every single time. We at Volumetree use Zoho Projects to manage our projects and deliverables. Our experienced project management teams ensure that your projects are well-planned and that delivery is as seamless as possible. Here are the features that Zoho provides us to ensure project success and some competing software that offer similar features: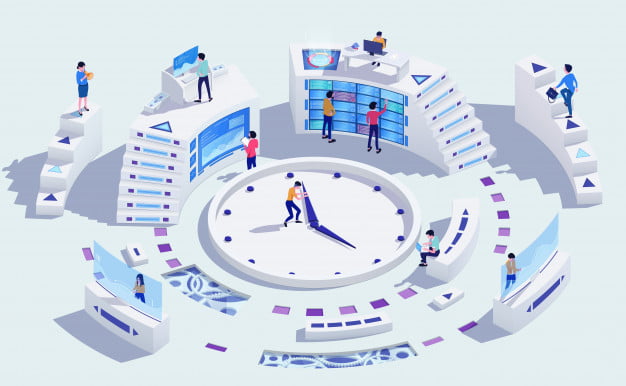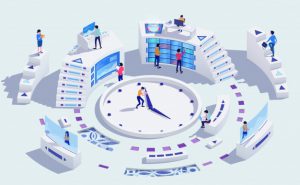 1. Zoho Projects:
Zoho is a comprehensive tool that provides the following features:
Project planning

Gantt charts to visualize progress

Feeds for better coordination and communication

Timesheets to manage working hours

Reports and a dashboard to view multiple reports

Collaboration to ensure that remote teams work together efficiently

Document management for efficient file management

Google integration for syncing tasks to your Google account

The issue tracker for risk analysis
And many more!
2. Microsoft Project:
MS Project is an enterprise-grade project management suite that has the following features:
Task creation and assignment

Task prioritization

Collaborative project planning

Documents and uploads

Lean management

Gantt chart/project map

Calendar view

Baselining / KPIs

Project budgeting

Risk analysis
3. Trello:
Trello a very well-known team collaboration software that works on the concept of boards and cards. Here are the main features of Trello:
Drag & drop interface

Activity dashboard

Task management

Prioritizing

Project management

Project time tracking

Gantt charts

Timesheets

Third-party integration

Automatic notifications
4. Wrike:
Ideal for small and large teams alike, Wrike is an enterprise-grade project management tool that offers the following features:
Budget management

Idea management

Cost-to-completion tracking

Customizable templates

Gantt charts

Kanban board

Milestone tracking

Portfolio management

Resource management

Time and expense tracking
Although there are many other variants available online, choosing the one that best suits your requirements is important to ensure that the software helps you manage the project better instead of becoming another tedious tool that hampers productivity. Project management software can go a long way in ensuring that your project management activities and your project planning activities go according to plan.
Project management in the
"AI age"

– automation, agility and remote teams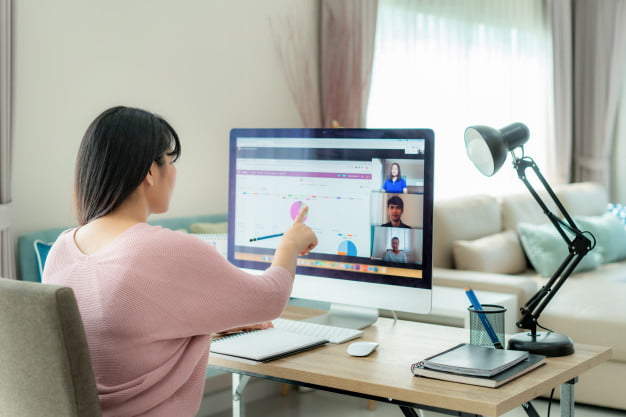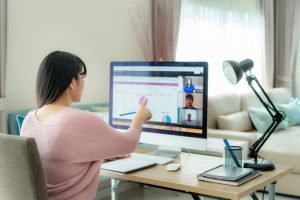 Project management has become nearly synonymous with software development these days. As an increasing number of project managers have started embracing artificial intelligence and automation in the practices to enhance communication, project management has become a smarter and much more efficient activity. 
Also, as a large number of companies move to Agile development methodology and reap the benefits of iterative product development, reports on their performance showcase that Agile project management is nearly 30% more efficient than traditional project management practices. This has also spearheaded lean methodologies and the adaptation of Kanban in software development to encourage collaborative and communicative work cultures.
A remote working culture and distributed teams have also prompted organizations to invest in deep-integration that improves inter-team communication regardless of the geographical location of team members.
Final thoughts
Project management is not a new concept—it has been around for dozens of years as a formal practice in many manufacturing setups and software companies. As the adoption rate of project management activities and project management tools is on the rise in younger and smaller companies, reports of gains in delivery and budget timeline management have become commonplace.
If you believe that your project needs better management or you believe that a project management regimen can help your company, send us an email to contact@volumetree.com and one of our experienced project managers will help you further.