---
Apr 6, 2020
The novel Coronavirus is ravaging through and changing the world as we know it. Entire countries are being locked down and quarantined as we speak. As an increasing number of people stay indoors due to lockdowns, supplies in stores have dwindled as the traffic between towns has been suspended. All commodities, including groceries, daily essentials and medicines are hard to come by. While most people have some stocks, a majority of the population was waiting for their payday to go out, shop, and replenish their monthly stock of groceries and medicines.
Related reads:
The elderly – a high-risk group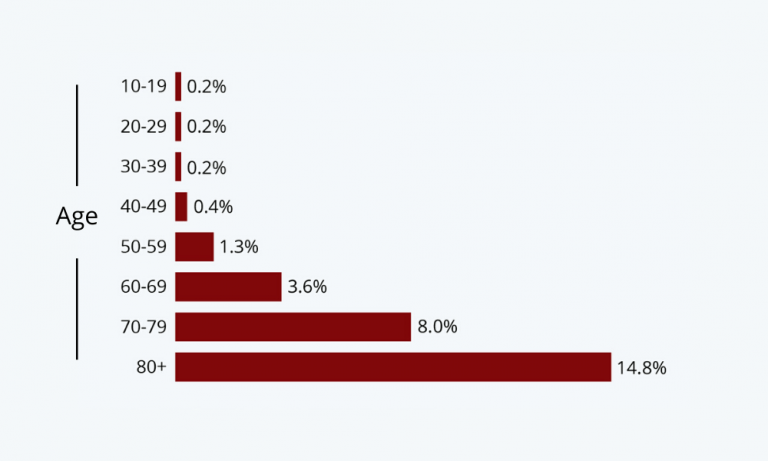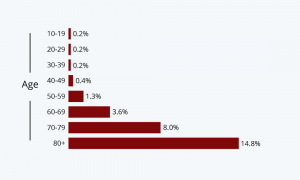 An even harder hit section of society is the elderly. As they are unable to stock large amounts of food and medicines at home and often have many health-related issues, they are finding it increasingly difficult to venture out during these times even when the lockdown is relaxed for an hour or so every day. With a higher than normal risk of contracting this highly infectious disease, our elderly have no choice except to either sit at home and wait it out or find alternative ways to get essential medications. 
Online stores and pharmacies to the rescue
For those who are unable to go out and the elderly, online stores and pharmacies have been a godsend. Considered an integral part of any international telemedicine system, online pharmacies can help doctors prescribe medication and send it to pharmacies directly, which can then be delivered to individuals without requiring any personal contact whatsoever, which is extremely important during these times to curb the spread of the Coronavirus infection. 
With normal pharmacies short-staffed and opening for fixed hours, it is difficult for the invalids and the elderly to get the medications they need in time. This causes their already compromised immune systems to get even more fragile and being unable to fight off the coronavirus infection. Online pharmacies ensure that they deliver the medicines that people need to their doorsteps, minimizing infection rates by ensuring that no monetary transaction is done by the recipient using online payments and they only take the package in after it has been dropped off. This can greatly help in the reduction of infection as far as possible.
Check here: Country-Wise Authorized Website To Check Coronavirus Update
What are the benefits of an online pharmacy?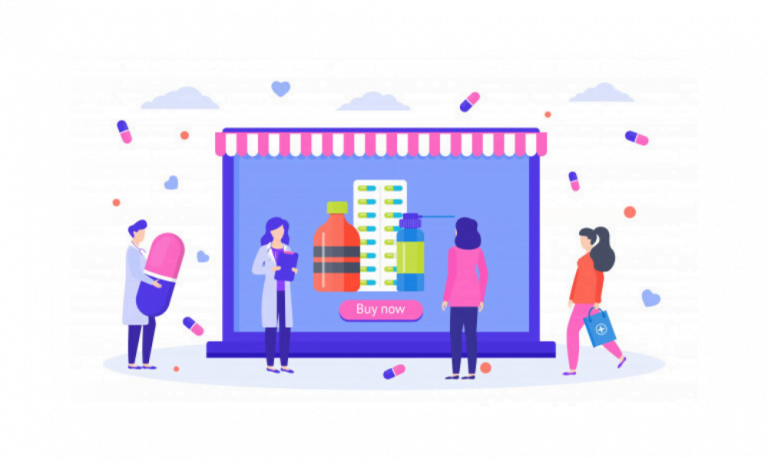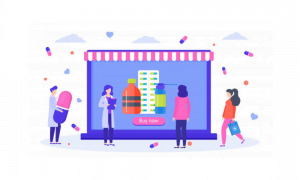 Online pharmacies have a magnitude of benefits for both the senders and the recipients. 
As fewer people reach pharmacies and workers inside wear protective gear, pharmacy workers are safeguarded from infections.

As patients already have compromised immune systems, online pharmacies help them stay indoors and reduce the chances of getting infected or infecting others.

Doorstep delivery also ensures that those

already infected

by the Coronavirus can still get their necessary medication at their doorsteps, without requiring physical contact with the delivery agent.

They reduce the spread of infection by ensuring that people stay indoors.

As people do not need to venture out, infection rates are reduced even further by minimizing social contact.
They reduce infections caused due to credit card and currency usage. Coronavirus infections can also easily spread through credit cards, currency notes and coins. As most online pharmacies have integrated online payment systems, they reduce recipient contact with workers even further, minimizing transaction-linked infection rates.

Online pharmacies are now available as mobile apps, helping the elderly use the interface that they are used to, ensuring that they do not get confused and can easily get the products that they need.

Online pharmacies also allow patients to set up subscriptions for medicines that they need on a regular basis, delivering them until the patient cancels them if they are no longer needed.
How can I take my pharmacy business online?
I am glad I can say that it is as easy as sending an email to contact@volumetree.com, speaking to one of our reps and getting your business up and running, fast. An experienced technical like Volumetree can go a long way in ensuring a quick, easy and fuss-free transition of your business from an offline to an online pharmacy. With our extensive experience in developing mobile apps for diverse industry verticals, such as fitness app development, we are ready to help you help those in need. Contact us for a quote today.
Read more here: 
1. Top Telemedicine Tools To Combat Against Corona Virus
2. Telemedicine – Helping The World Combat The COVID-19 Pandemic
3. Is Wearable Technology Saving Lives?
Here is a quick guide to outsourcing mobile app development in the form of audio. 

http://volumetree.com/wp-content/uploads/2020/04/www-volumetree-com-guide-to-outsourcing-mobile-app-development-d2cfe5.mp3