A healthy and long life is what we have cherished since time immemorial. We can see this in ancient tales of the fountains of eternal youth to the usage of magic and alchemy to make people younger or stronger. Humans have always been on the lookout for newer and better methods to keep ourselves healthy, fit and disease-free using technology. This can easily be observed in the way medicine has changed over the years. What started as a combination of common sense and innovative thinking gave way to magic, alchemy and later, to the study of medicine as a discipline that sparked our curiosity to find cures for ailments that afflicted us.
The world has come a long way from the origins of Ayurveda around ca. 3000BC to Hippocrates in 420BC to modern medicine as we know it today. It is interesting to note that medicine has encompassed all fields of technology we knew since antiquity. Medicine has utilized our knowledge of spirituality, magic (alchemy and magic), botany, zoology, microbiology, chemicals, nuclear technology, metallurgy, logistics, computer software, environmental technology, economics, finance, behavioral sciences, hospitality, dietetics, and many other verticals, making it a truly diverse science.
Today, technologies like artificial intelligence, virtual reality, augmented reality, robotics, nanotechnology, and 3D-printing are revolutionizing the world of medicine with innovative products that promise to change the way we look at medicine. Let's understand the impact of technology in healthcare
The role of information technology in medicine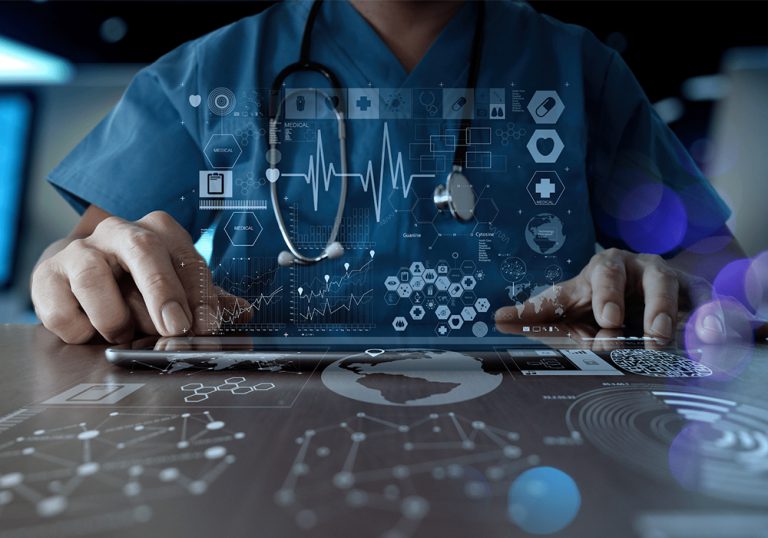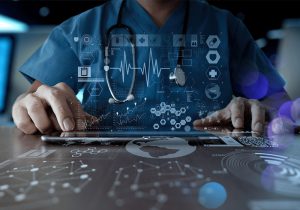 Although medicine is an all-encompassing field, the singular domain that has made the biggest impact in the medical industry is Information Technology. Credited with revolutionizing nearly every aspect of medicine, information technology has helped medicine grow in ways that traditional medicine could never imagine.
Information technology helps medicine with innovations that play a very major role in the sustenance of health, propagating information using telemedicine, efficiently managing inventories, reliable patient data, and precise surgical procedures – all leading to highly improved patient care and quality of life.
Medical Research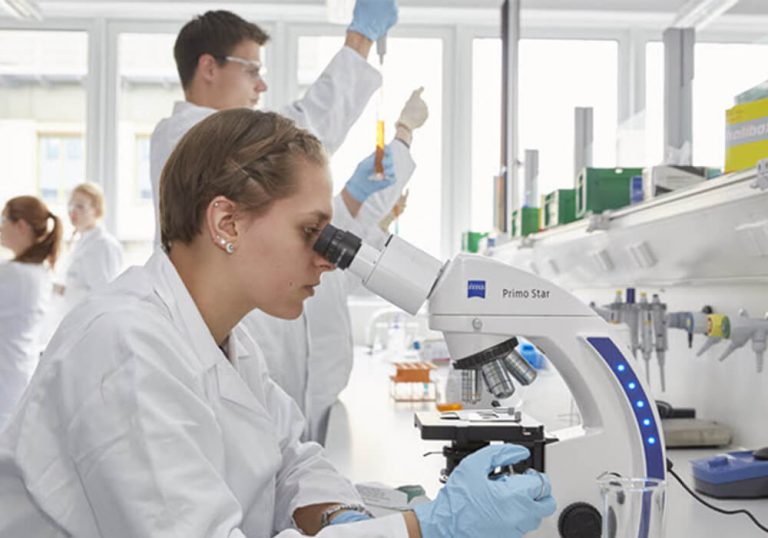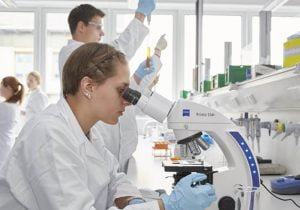 Medical research has always been at the forefront of the domains that received the most attention. This has also been true for information technology. Using modern technology and handheld devices, researchers can accelerate the development of drugs by reducing the time spent on research, quantification, and testing.
Wellness, self-care, and safety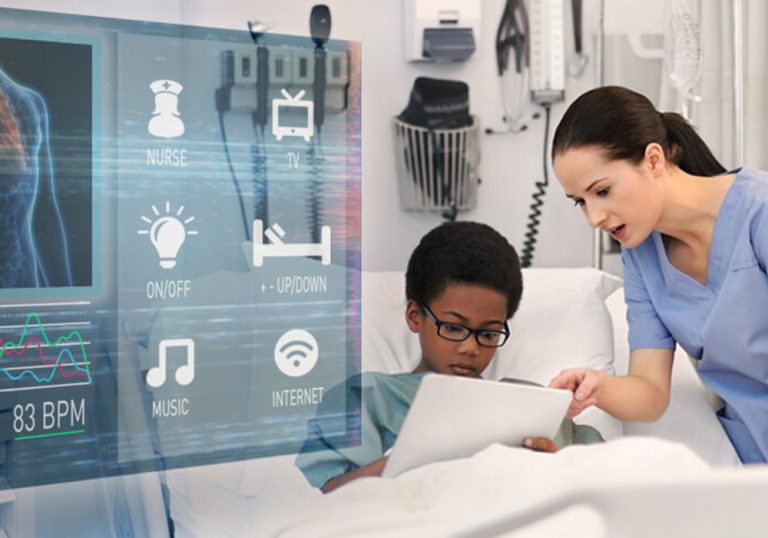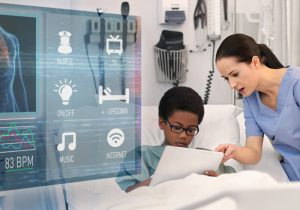 The field where technology has made the biggest impact is wellness and taking better care of ourselves.
Devices like Fitbit and the Apple Watch have inspired people to lead fitter, healthier lives while being stylish at the same time. These devices empower individuals to monitor their journey to wellness and help them set goals to reduce their medical expenses burden in the long run.
These devices can also detect falls and abnormal heart rates, triggering automated messaging to their family and emergency services. In 2019 alone, there have been several instances of lives being saved due to these features that have been built into smartwatches.
Healthcare apps like Eve help women maintain hygiene and monitor their health, ensuring that they can track any problems that may point to hormonal disturbances early in life.
Targeted therapies and nanomedicine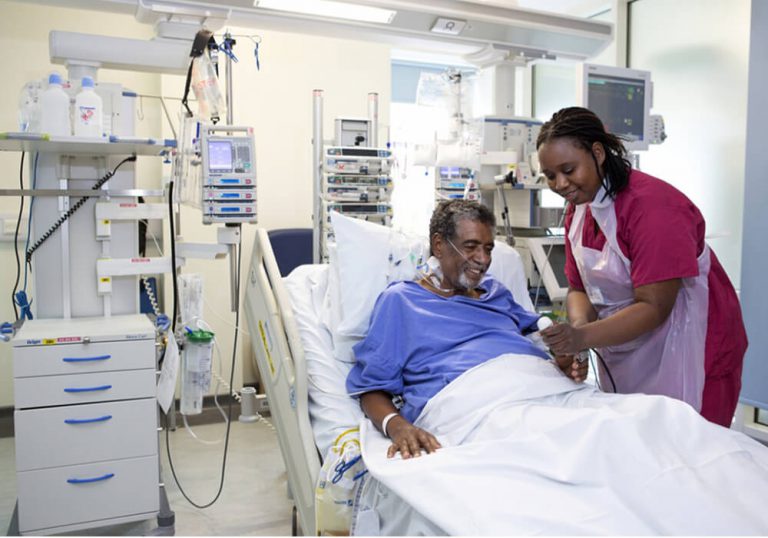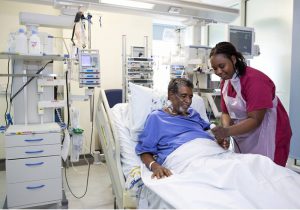 Nanotechnology has been making inroads into the medical domain like never before. From targeted drug delivery that helps cancer patients feel better faster to scallop robots that sound like a science fiction movie, nanomedicine is closer to reality than we think. Chemotherapy regimens that utilize Paclitaxels are already being approved by governments across the world to be delivered using nanotechnology that has much lower toxicity compared to regular chemotherapy regimens. Additionally, technologies that will enable in-vitro imaging is another area where nanomedicine is showing immense potential.
Virtual Reality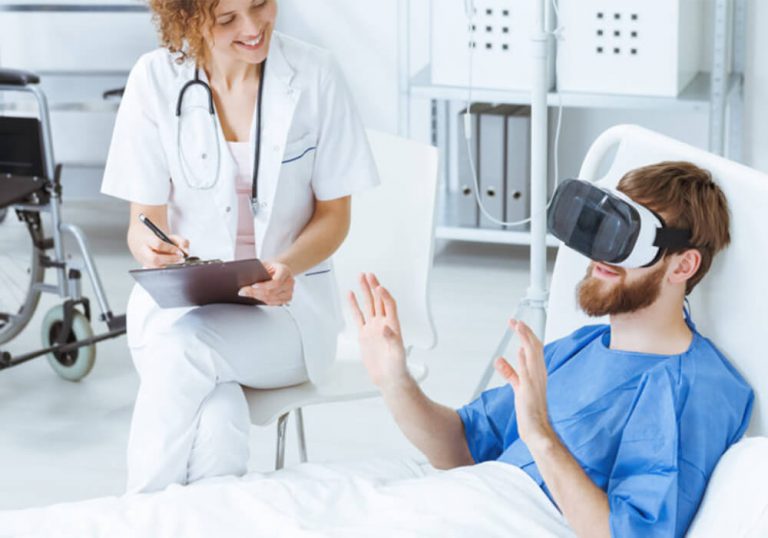 Virtual reality has come a long way since video games and movies. Empowering medical students to ensure they are able to get a life-like experience during medical training, VR has ensured that students enhance their surgical skills on virtual patients and become skilled professionals right out of college. Virtual Reality also addresses the lack of cadavers in hospitals and helps surgeons learn faster.
Virtual Reality solutions like Oculus Rift have also helped sufferers of Autism. Wearable technologies have shown great promise in helping autistic individuals develop life skills that can help them lead independent lives.
Artificial Intelligence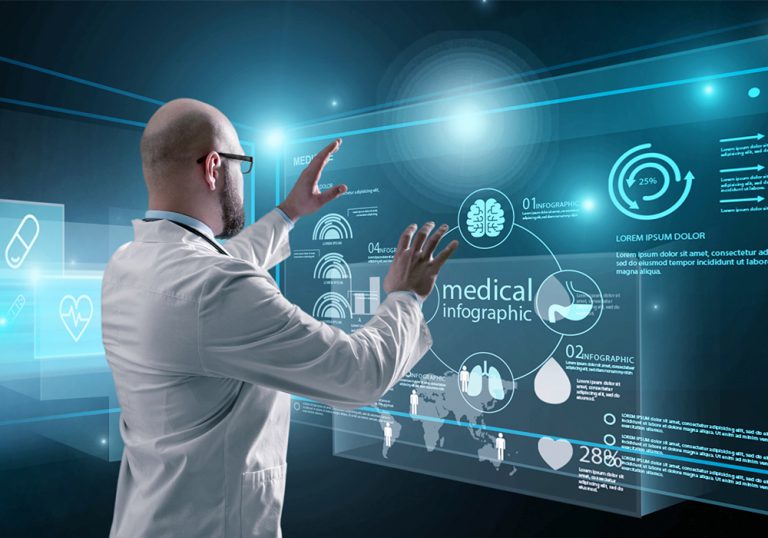 Artificial Intelligence has made inroads into medicine and helped doctors reduce the occurrence of misdiagnosis and errors by up to 15%. Helping doctors and pathologists in screenings, artificial intelligence is showing great promise in reducing errors, medical negligence lawsuit expenses and early detection of cancer. AI also helps pharmaceutical companies find better candidates for drugs under development. Solutions like Deep Genomic help find candidates to help in trials for neurodegenerative disorders.
3-D printing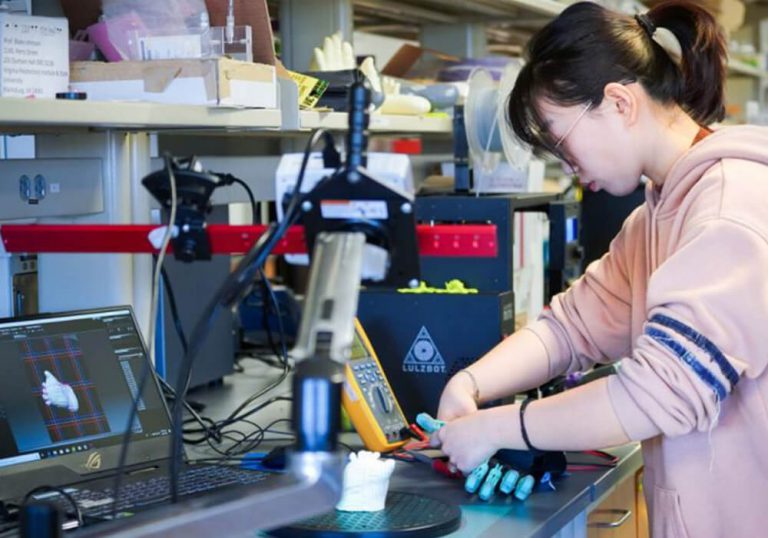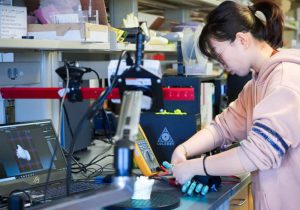 The most visible impact of 3-D printing is in prosthetics. Companies like Not Impossible Labs have created 3D printers that help operators create patient-specific prostheses, helping them lead healthier, problem-free lives. These prosthesis adapt to the patient instead of the other way round. 3-D printing has also shown promise in the dental industry by creating customized and accurate braces, perform better restorations and create castable crowns.
Robotics and Robot-assisted surgery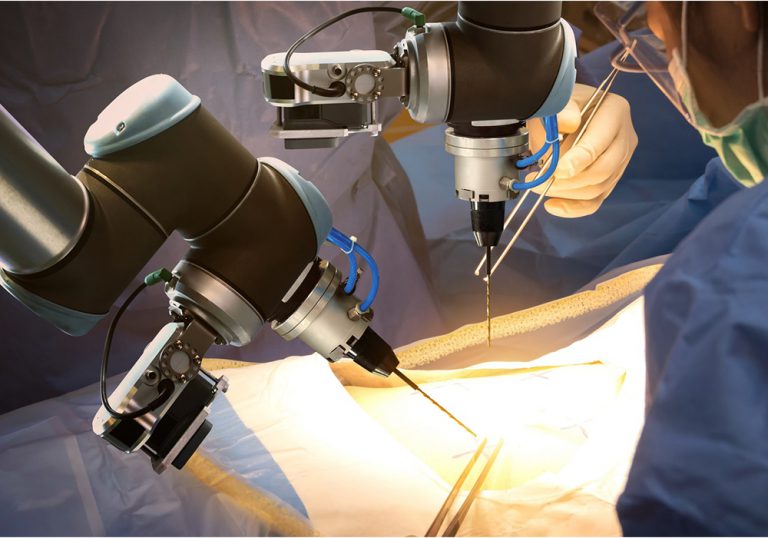 Robot-assisted surgery has been a godsend for many complicated procedures that were earlier reliant only on skilled hands and were time-consuming. Now with greater control and extreme precision, robots can perform the same tasks as the surgeon, with no margin for error.
Robotic nurses can help draw blood using sensors that do not have to hunt for a good vein. With a near one-prick precision, they reduce patient distress and enhance draw quantity.
Robots have also shown promise in disinfecting hospital rooms and reducing the chances of death due to hospital-acquired infections. This will also ensure that the mortality rate of hospital-acquired infections reduces significantly.
Auto-pharmacy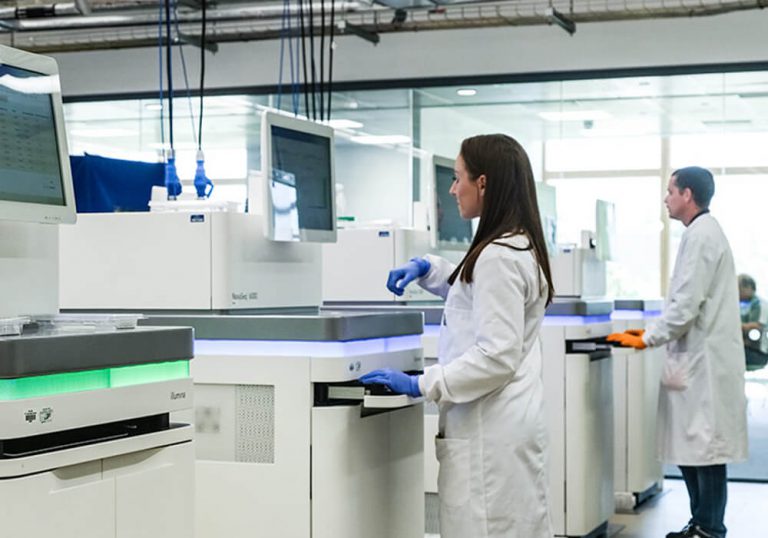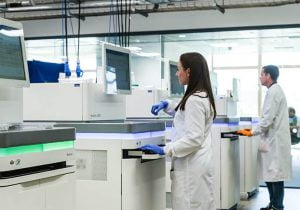 Information technology has already revolutionized the pharmacy domain, but it continues to evolve and produce newer disruptors than ever before. A recent example is of the Amazon PillPak, which packages, labels and delivers your medication without you having to visit the pharmacy and helps reduce under or overmedication by patients and caregivers using accurate labeling.
Record-keeping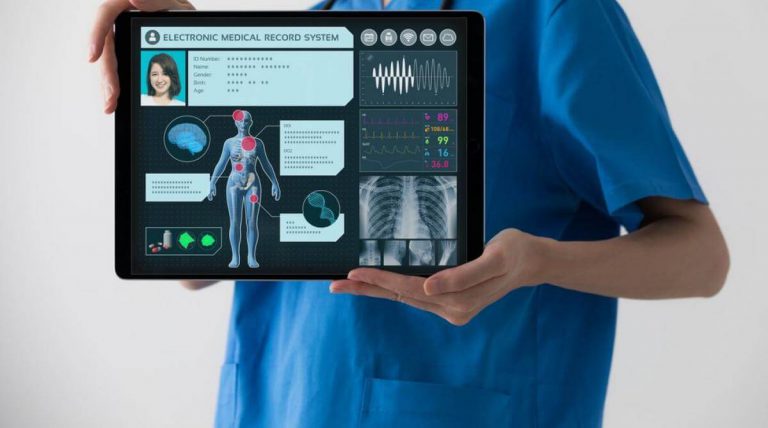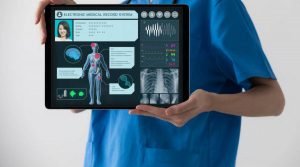 In every hospital, the Medical Records Department is always understaffed, overworked and burdened with the plethora of information that is necessary for a hospital to take care of a patient with minimal fuss and the maximum amount of information possible.
Automated medical records have helped doctors and hospitals get accurate, to-the-point information that they need in one click, ensuring that doctors spend less time grilling the patient and do not miss out on any information that the patient might have forgotten. This also ensures that referred patients, their medical records and information can be shared by hospitals to the doctor they refer the patient to, ensuring quality healthcare for the patient at all times.
Lowered healthcare costs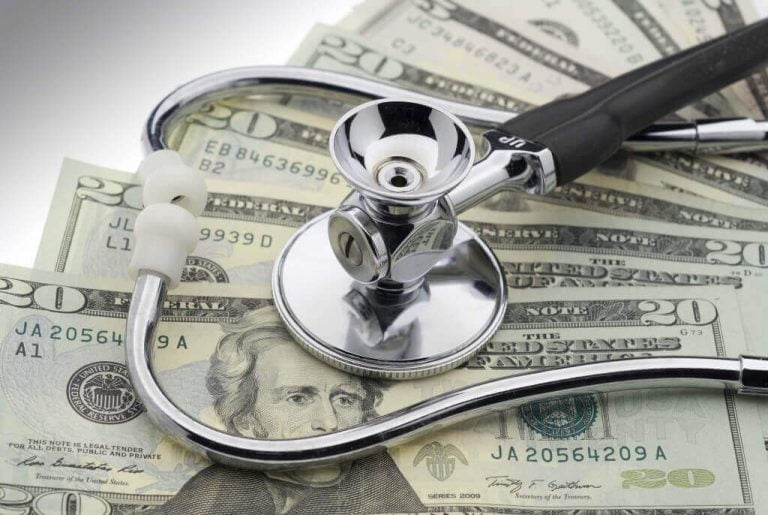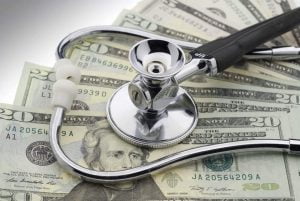 As automation reduces the chances of human error in nearly every domain of the medical industry, they also help reduce healthcare costs to a great extent. Using automation and robotics for mundane or repetitive tasks that might be prone to human error, healthcare costs can be significantly reduced, helping hospitals pass that benefit down to the patient, thereby reducing costs for everyone.
Additionally, as technology enhances the accuracy of diagnosis and better surgical outcomes, recovery costs and the cost of retesting go down significantly, further reducing the cost burdens for patients and hospitals.
Better Patient Care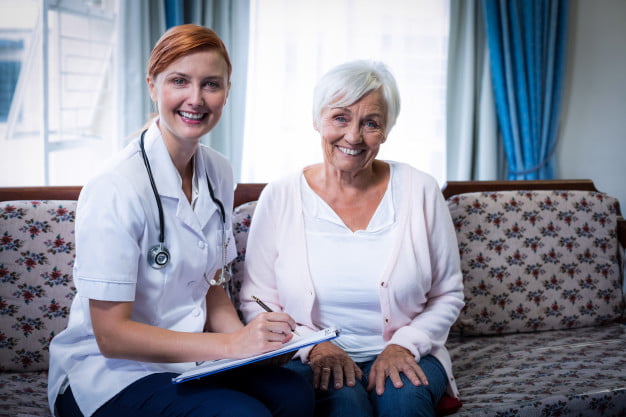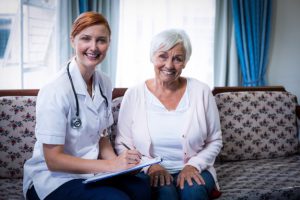 Technology helps free up time. With more time on their hands, medical professionals become well-rested, helping them reduce the chances of errors and instances of misdiagnosis. This leads to better patient care by ensuring that the patient can be taken care of by multiple professionals across hospitals, reducing the reliance of patients on only one hospital or one doctor.
Technology also helps patients get accurate dosages and lets them send information to their healthcare provider on a regular basis. Using technologies like connected diabetes monitors and blood pressure monitors, patients can ensure that any anomalies are reported to the providers in real-time, addressing possible critical situations much before they occur.
The future of healthcare lies in the implementation of smart devices and technology in every possible domain. The acceptance of technological innovations like wearables and connected devices has already started to show promising results, and have resulted in motivating us to stay fitter.
As information technology migrates to the medical domain, it will usher in revolutionary healthcare products and services that will change the way we look at healthcare in general. This will ensure transparency, lowered healthcare costs and better patient care. As technology helps with disease prevention, surgical interventions, and better post-operative care, they will help raise our quality of life and longevity manifold.